Updated by Gary Ploski
Canvas and title slides allow you to create customizable content to provide deeper context and narrative to content and calendar views within your presentations.
Four different slide types are available, and there is no limit to the number of slides that can be added to your presentation.
Creating Canvas & Title Slides
Navigate to "Presentations" via the sidebar.
Locate the presentation you would like to edit.
Hover your mouse over the presentation and click the "Edit" icon.
After the last slide, hover over the slide placeholder icon and click the "+" button.
Select the desired Canvas slide type.
After creating the slide you can drag the slide from the end of the presentation to a new position.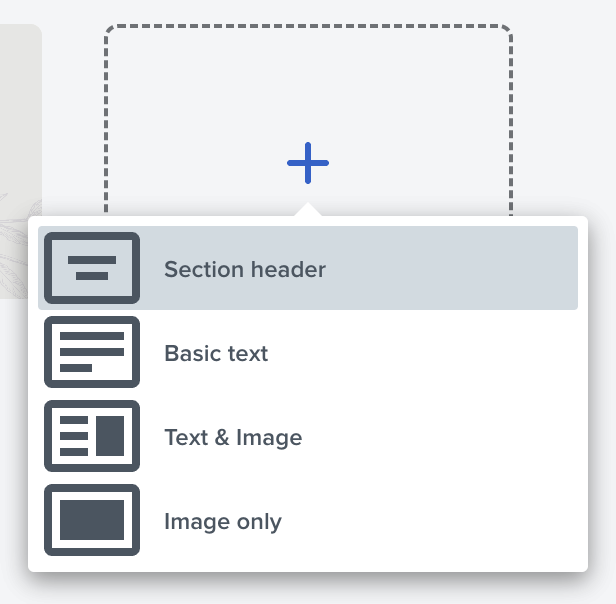 Slide Types
Presentations currently support four different types of Canvas Slides: section header, basic text, text and image, and image only.
Section Header
Full-screen text
Defaults to H1 Header
Centered text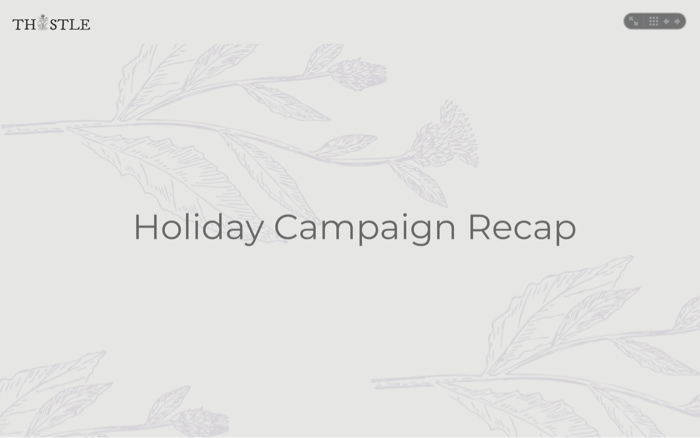 Basic Text Slide
Full-screen text
Defaults to P text
Left-aligned text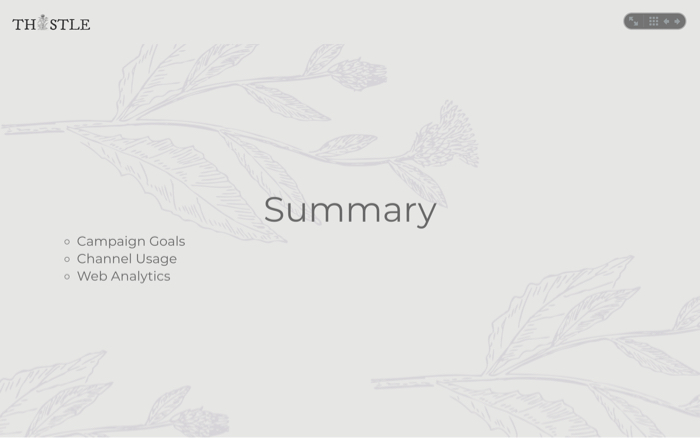 Image Only Slide
Single, full-screen image.
Supports .png, .jpg, and .gif images.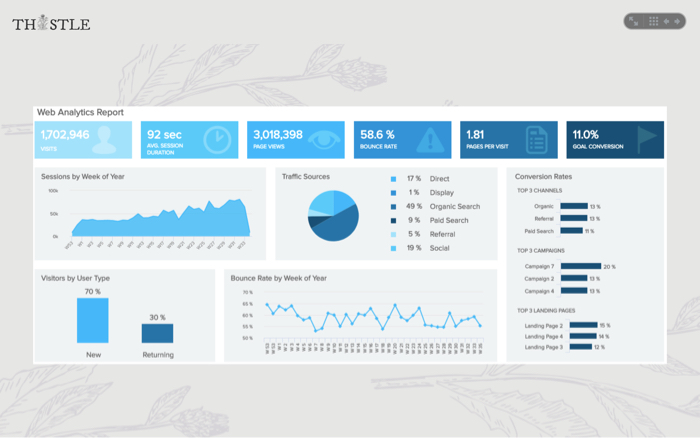 Text & Image Slide
Half screen Text
Half screen image
Text & Image slide layouts can be customized to display the image on the left, right, bottom, or top of the slide with a text field in the opposite position.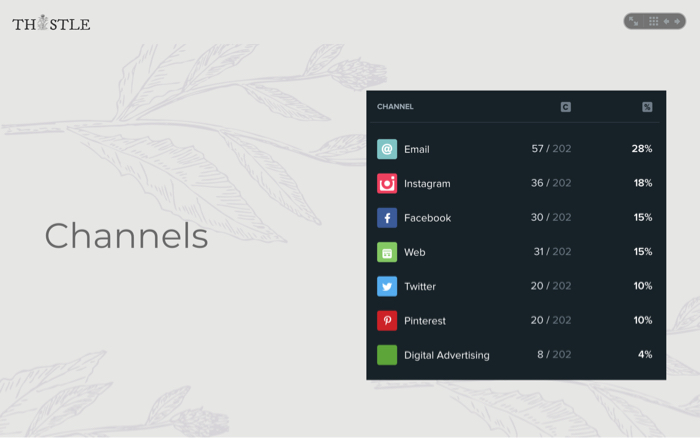 Text Editor
Canvas slides that include text support up to 2,000 characters and provide following text formatting and styling options:
Font Type
Text Styling
Bold
Italicized
Underlined
Strike-through
Text Formats
Quote
Bulleted List
Numbered List
Previous | Next