Updated by Gary Ploski
When you need to bring physical copies to a meeting, post on a wall, send by email, or distribute to your team, export your content to PDF.
Export
Your content can be exported to PDF within a moment via the ⋮ icon or while editing a presentation.
Select the "Digital" format option to create a PDF with dynamic pages that will stretch to fit your content. Selecting the "Print" format option will prompt you to select a paper size, e.g. letter, legal, tabloid, A4 or A5.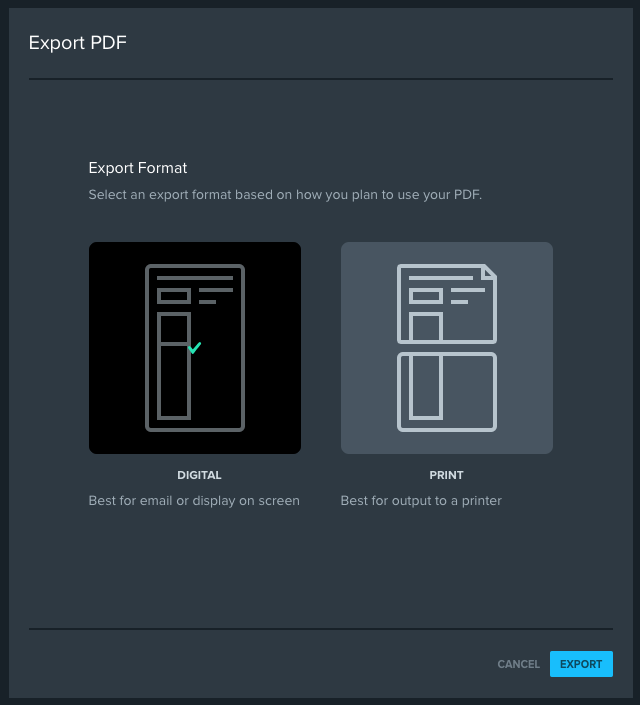 Simply push the Export to PDF button and continue working while Opal does the rest. We'll notify when your PDF is ready for download.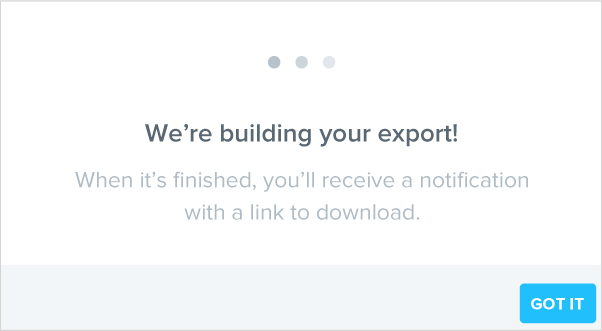 Previous | Next