Updated by Erynn Baird
Assets
In Opal, any images, videos, or documents uploaded within the platform are called assets. Once uploaded, assets are then available for use in content.
Asset Library

Because easy access to assets is of paramount importance to the creative process, the Asset Library provides an easy way to store, manage, and access any asset within a workspace. Users can upload and access assets in the Asset Library from within any story or any piece of content within a story.
Important: When uploading assets, there is no maximum file size or storage limit.
Assets within the Asset Library can be filtered, sorted, and searched to quickly surface specific assets needed for content.
Metadata can be added to an individual or a bulk grouping of assets to facilitate organized workflows.
When browsing the library for an asset, the library filters will default to only show assets associated with the story through which the user gained access. To search for assets associated with other stories, simply select the story library you'd like to browse from the filter sidebar.
Note: Opal does not compress a file after it has been uploaded to the Asset Library, i.e it will be fully rendered when used or downloaded.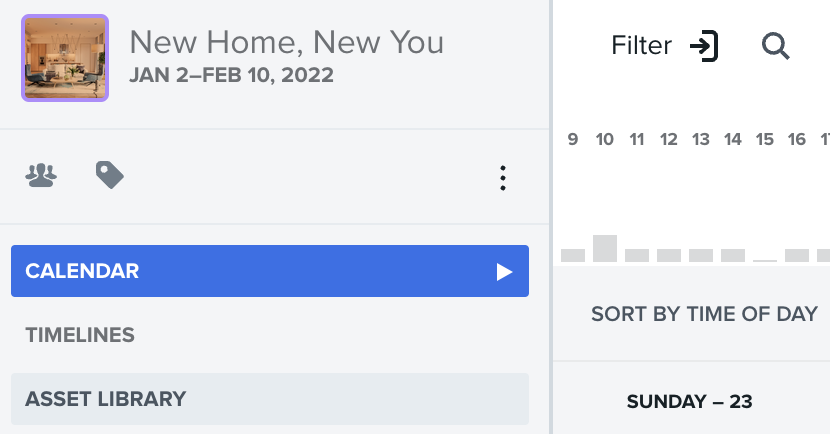 Single Asset View
Every asset uploaded to Opal can be expanded into a single asset view that allows users to view a full-size version of the asset and review all metadata related to the asset. See: Managing Assets Single asset view also has its own chat and activity feature, enabling users to collaborate around an asset and track any changes that are made to asset settings.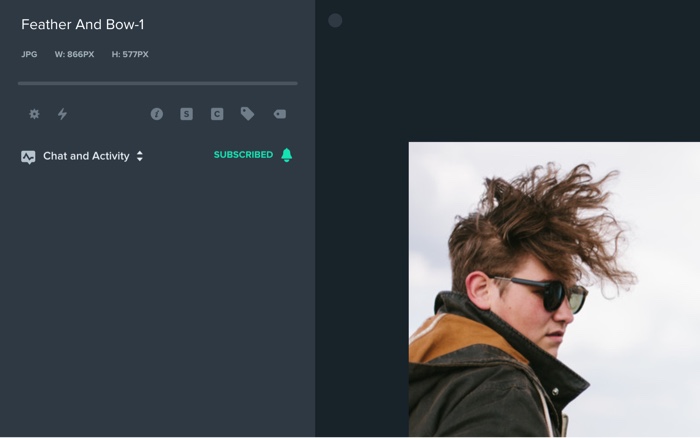 Asset Associations
When assets are uploaded to Opal, they are automatically associated to the story, moments, or content to which they were uploaded. After the initial default associations are made, assets will continue to automatically inherit associations from any stories, moments or content they are used in.
Unlike moment and content associations which are added by default, assets, may be manually removed or associated with any other stories in a workspace via the asset settings editor.
Because every asset can have an unlimited amount of associations, it is vitally important for users to know where particular assets have already been used. For visibility, each asset contains a recent history of all past usage.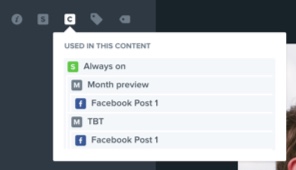 Asset Labels
Just like stories, moments, and content, assets can be given labels to allow for easy filtering of assets. Labels can be added or removed from assets at any time via the asset settings editor.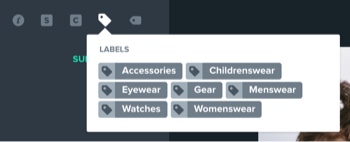 Asset Tags
Unlike labels which are predetermined in workspace settings, assets can be given keyword tags that allow for assets to be searched by tag instead of filename. Tags can be added or removed from assets at any time via the asset settings editor.

Asset Usage Rights
Assets may also be given usage rights such as:
• Region in which the asset is available for use
• Timeframe the asset is available for use
• Specific channels for which the asset is intended
All of this can be easily applied to each individual asset from within Opal's Asset Library. Usage Rights can be added or removed from assets at any time via the asset settings editor.

Note: A notification will automatically be sent 72 hours before an asset is set to expire. The notification goes to the user who uploaded the asset, anyone who has worked with content using the asset, and includes links to content using the asset.
Previous | Next