View & Schedule Timing of Content
View & Schedule Timing of Content
Updated by Gary Ploski
You can now visualize the timing of your content in Opal with Timelines. A successful marketing campaign requires a sophisticated approach to timing. When promoting various content at varying times, it can be difficult for marketers to see the complete picture of all content that's live in-market. If marketing efforts are misaligned, or timing is simply off, your paid campaign can fall flat. With Opal's new Timelines capabilities, you can now easily view and manage the critical timing of your messaging by setting a start and end date.
Timelines Functionality Now Includes
View all workspace content grouped by moment, story, channel or account
Visualize the start and end date of each piece of content
Update the end date of your content in a singular view
Filter content by channel, account and approval status
View calendar of content from a week, month, quarter or year view
Move through time to view content in the past or future
See name, budget and a visual snapshot of content directly from Timelines view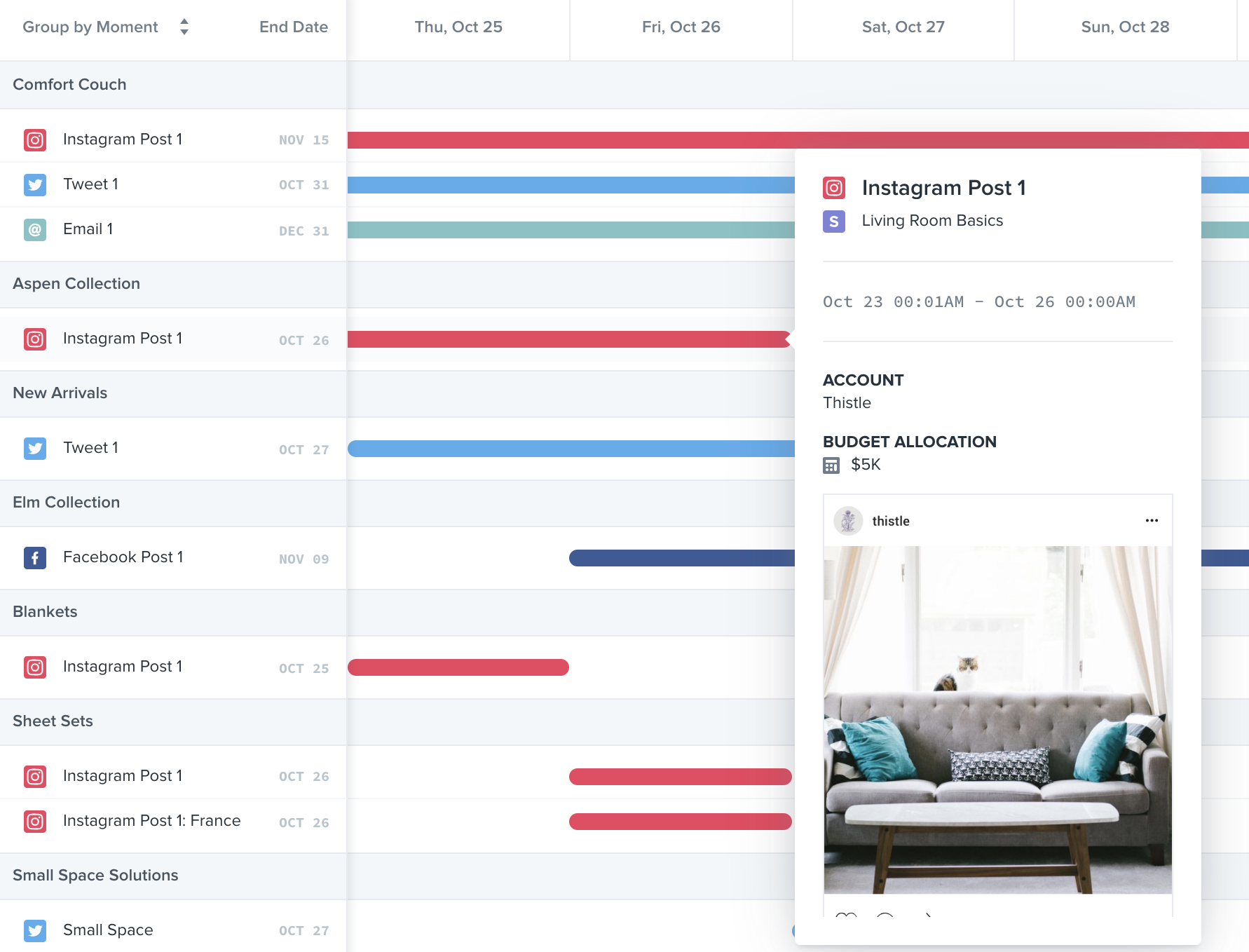 You can also manage how you group content from this view. View content grouped by story or moment or if you want to visualize how an audience experiences your content from a specific medium, group by channel or account.
Timelines can also be used to see your content through time. You can view all content from a weekly, monthly, quarterly or annual perspective. This provides you the ability to see how audiences experience your content over time and manage your high level campaign timelines. Opal also allows you to move forward and backward in time to see future and past content.

Previous | Next