Updated by Gary Ploski
Our latest workflow improvements make the things you do every day in Opal faster, including reviewing, collaborating, approving, and delivering content. We've removed clicks to save you time, so you can focus on the stuff that really matters.
You'll find these enhancements across the platform, anywhere you interact with content -- even in Presentations.
Take Action Faster
Working with content is now more direct and accessible. Content can be moved and duplicated right from Day View, and clicking a piece of content anywhere across Opal takes you directly into the content composer for editing.
New Features Include:
Download renderings, assets, duplicate or move content, share assets or copy text wherever you interact with content in the platform. Now in places like Day View, Presentations, Content Queue and Approvals.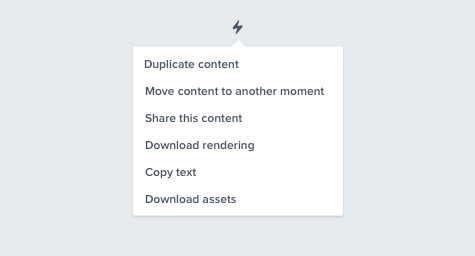 Universal Collaboration
Wherever you see content, you can now chat or create/edit notes without switching to a different view. This enables you to leave feedback during your creative review directly from Presentations or Day View, @mention a coworker from the Content Queue to get a piece of content finalized, or leave an instructional note for your agency while creating Content Placeholders in a moment.
New Features Include:
Chat and Activity in more places like Day View, Content Queue, Presentations and Approvals.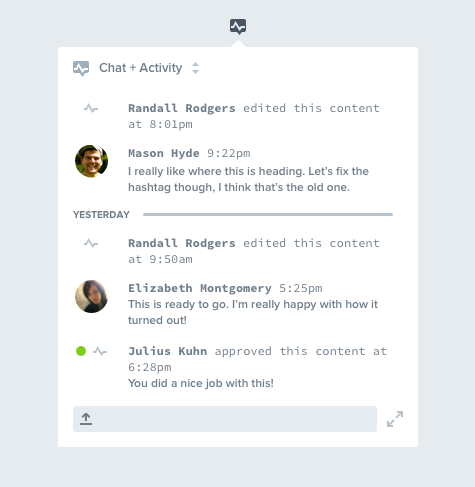 Add and edit notes and upload attachments directly from a Content Card now in Moment View, Day View and the Content Queue, without having to visit the Content Composer.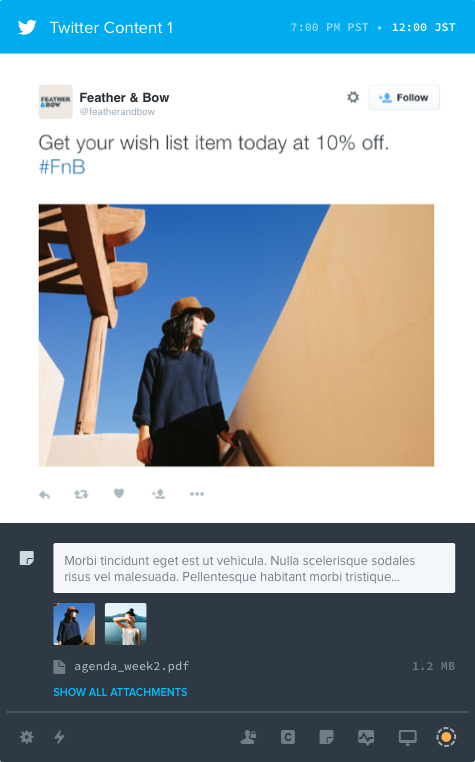 Review With Context
Getting to the specifics of a piece of content is critical to getting the full picture. Labels and content options (e.g. Facebook targeting, email subject lines, and media spend) can now be viewed by clicking the Content Details icon on any piece of content. If the content is scheduled in a different timezone, hovering your mouse over the scheduled time will give you an exact understanding of when the content is set to go live. Video embedded within content can now also be played directly without entering the composer. All of this detail is available from any view, including a presentation.
New Features Include:
Surface content options and labels in a Content Card by clicking on the new Content Details Icon across Moment View, Day View, Content Queue, Presentations and Approvals.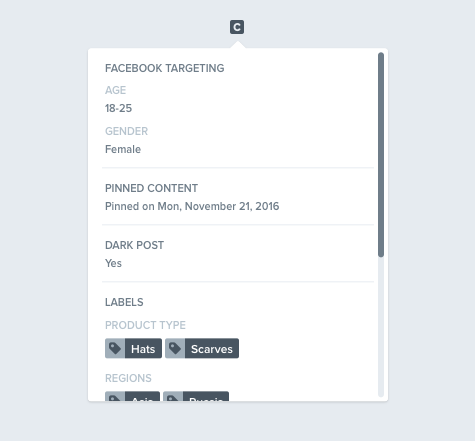 Along with the original scheduled time zone, the new adjusted time zone will show you the scheduled time and date in your location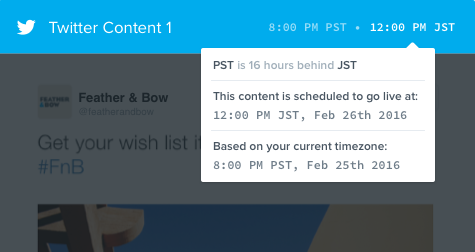 Approve In More Places
Content is reviewed from many places within Opal, including Day View, the Content Queue, and of course Presentations. You can now approve or deny content, with feedback, directly from any of those views. This is especially powerful in Presentations, where you can send your boss, legal team, brand counterparts, or anyone else on your Opal, a presentation with just the content they need to approve.
New Features Include:
Approvals in Presentations, Day View, and Content Queue.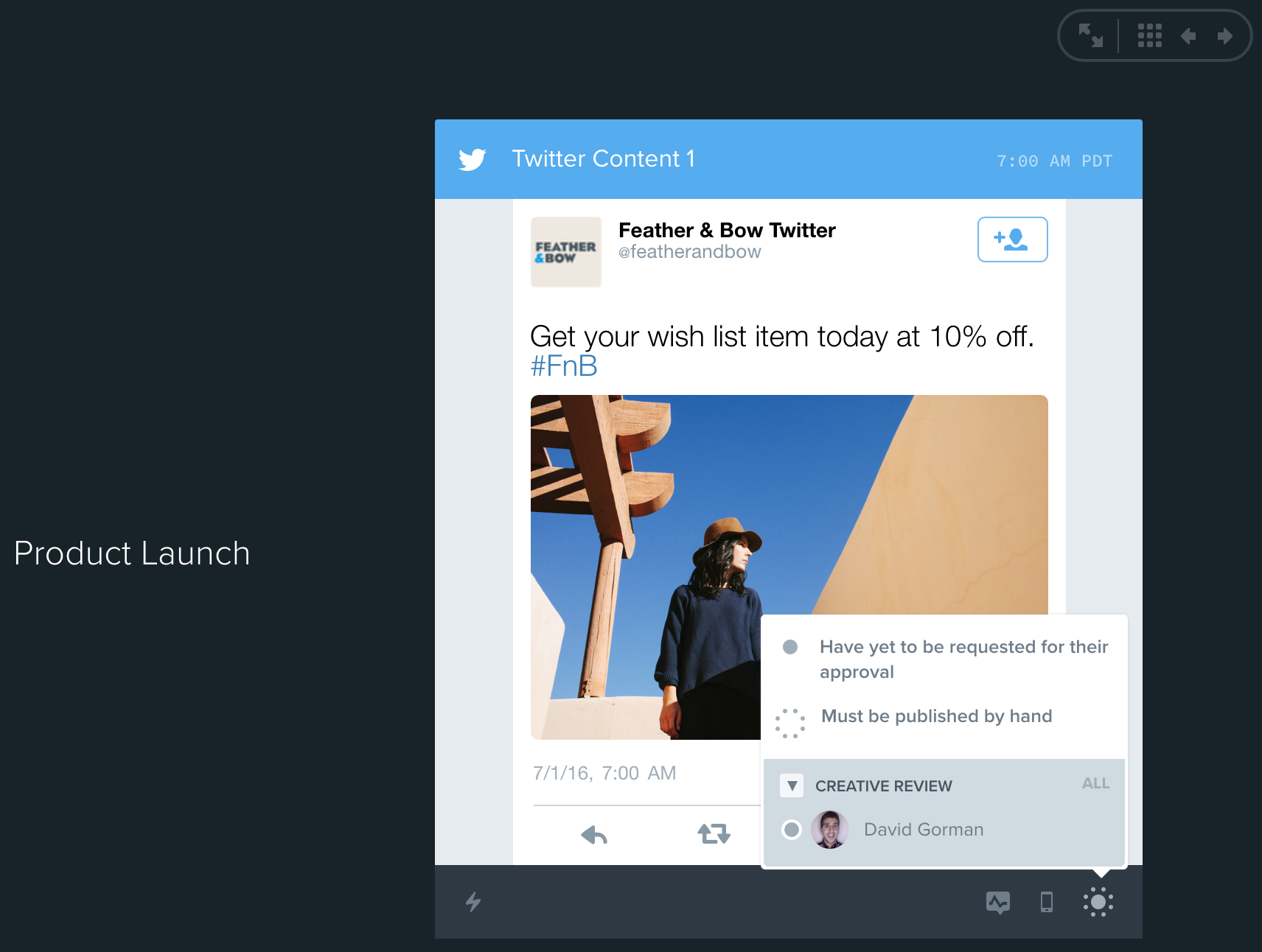 Previous | Next