Updated by Gary Ploski
With multiple views that make it easy to find, search, sort, and navigate Opal, you'll always have access to the information you need.
Calendar
View and engage with every moment and piece of content your team has created in a workspace by day, week, and month.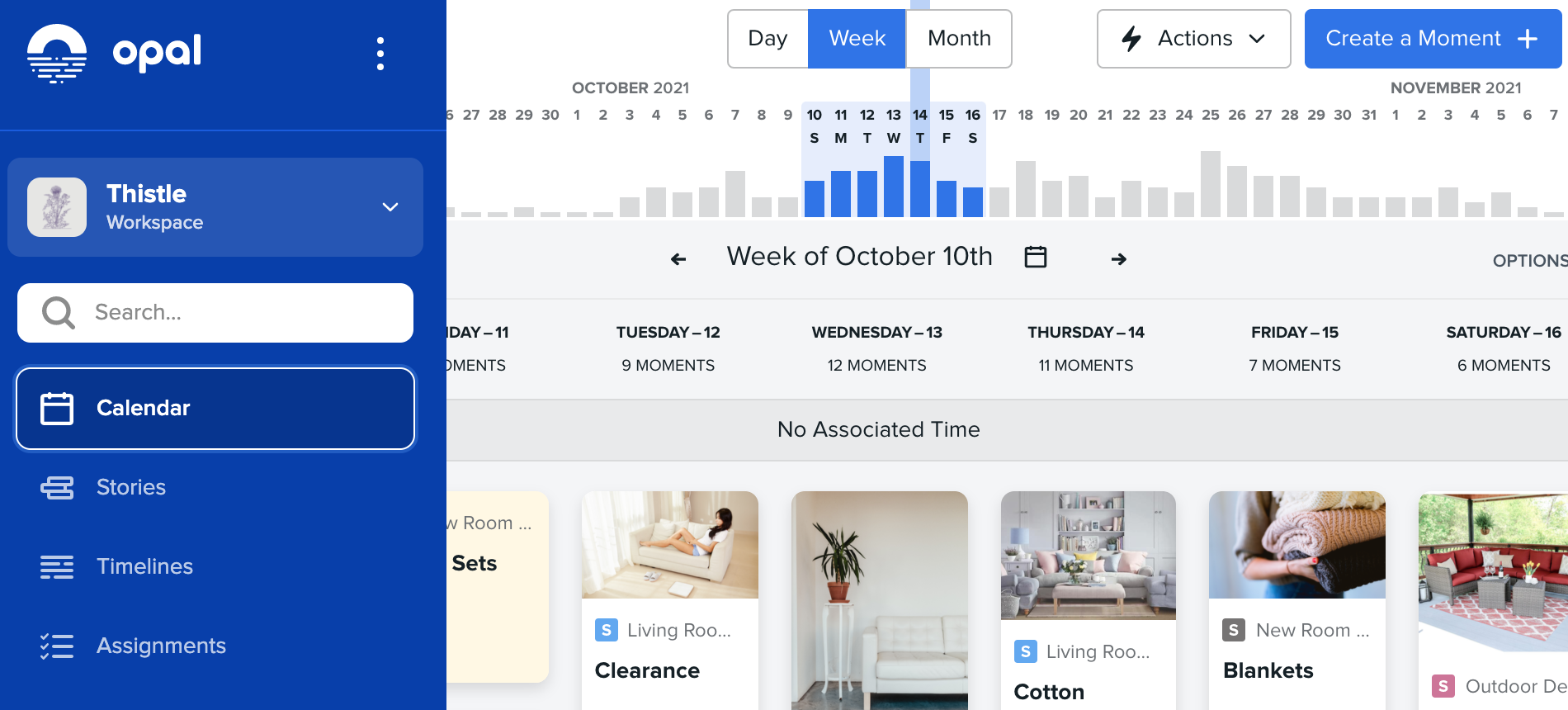 Stories
See all the stories in a workspace.
The length of each story is represented by a colored bar spanning from the start date to the end date. Hover over a story bar to show the story name and its date range.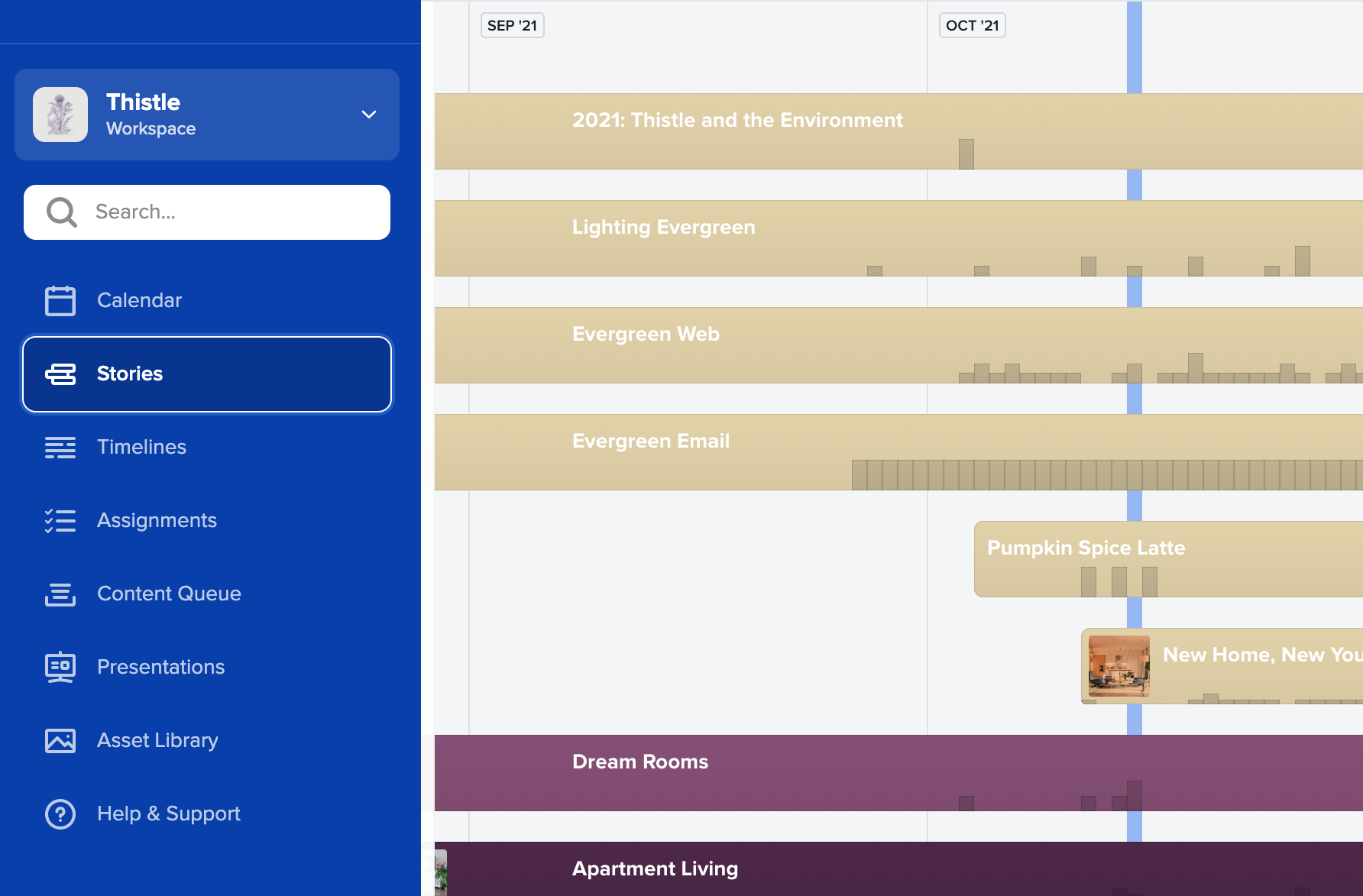 Timelines
Visualize the flighting of your content and moments. Easily view and manage the timing of your messaging by setting a start and end date, budget, and more.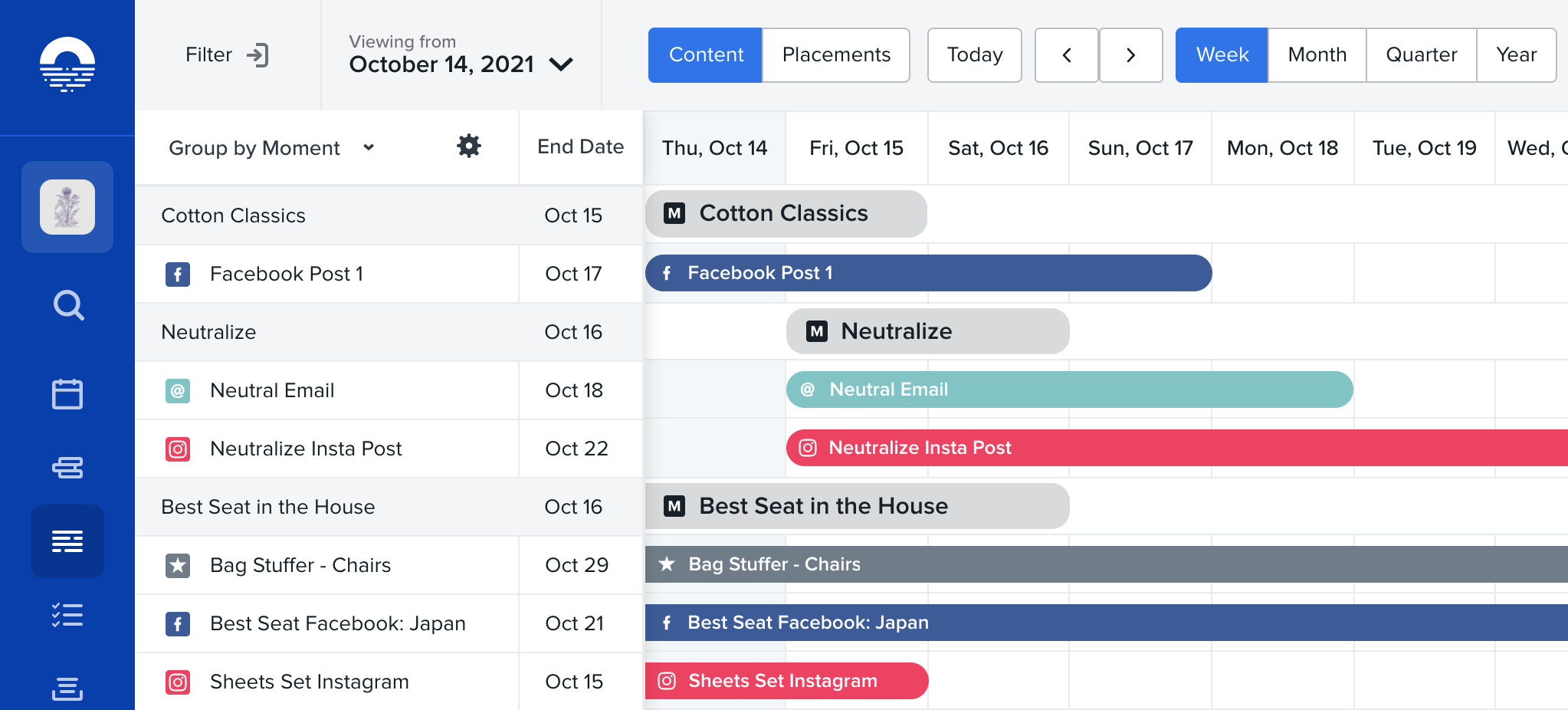 Assignments
See and manage all the active tasks and approvals in a workspace.
Select yourself and everyone on your team to show or hide assignments to help you narrow in on what you need to take action on.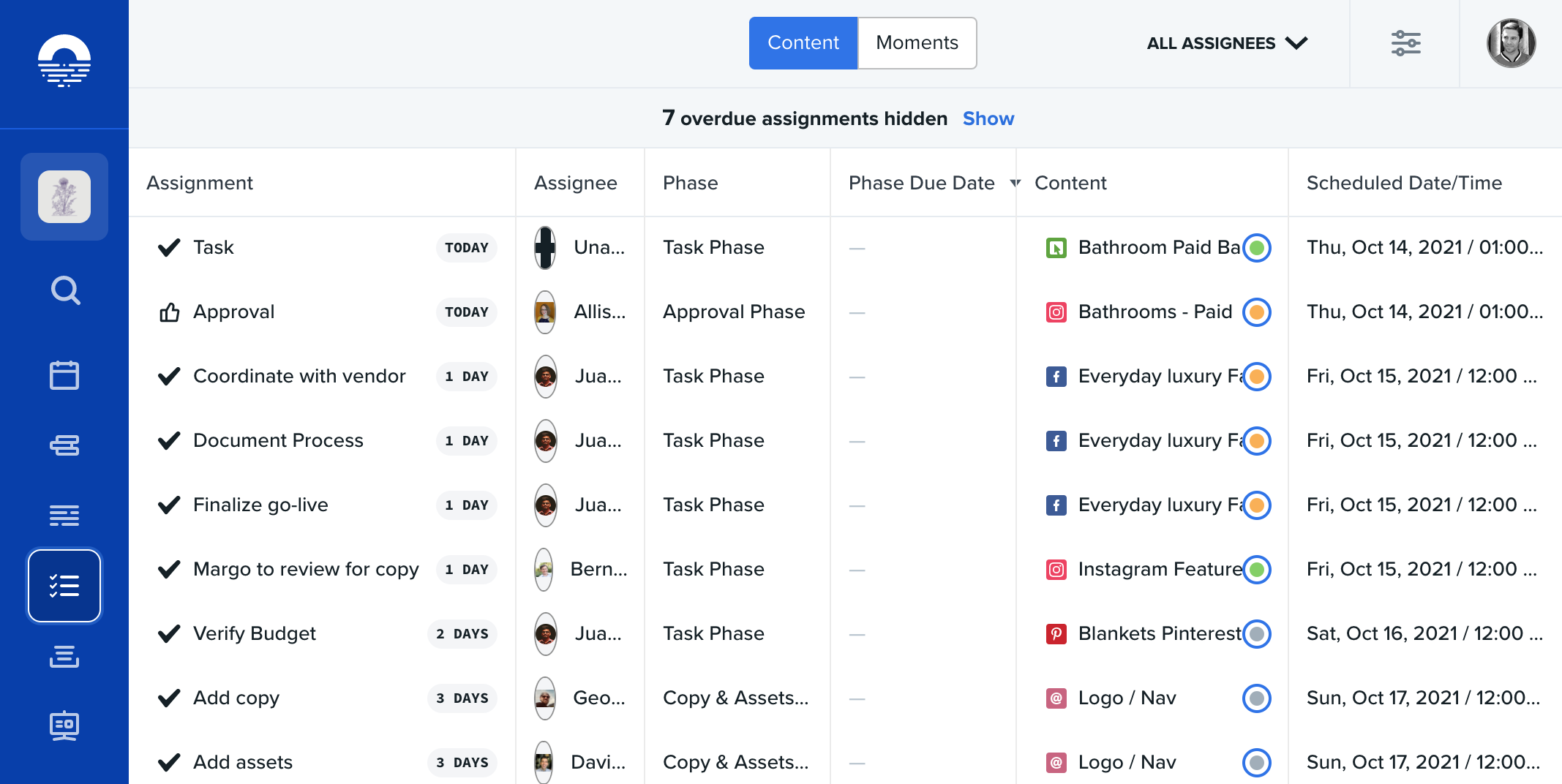 Content Queue
View a historical list of all the content created in your workspace.
For each piece of content, you'll see the time, content type, publication status, moment and story details, as well as have access to collaborate and manage it.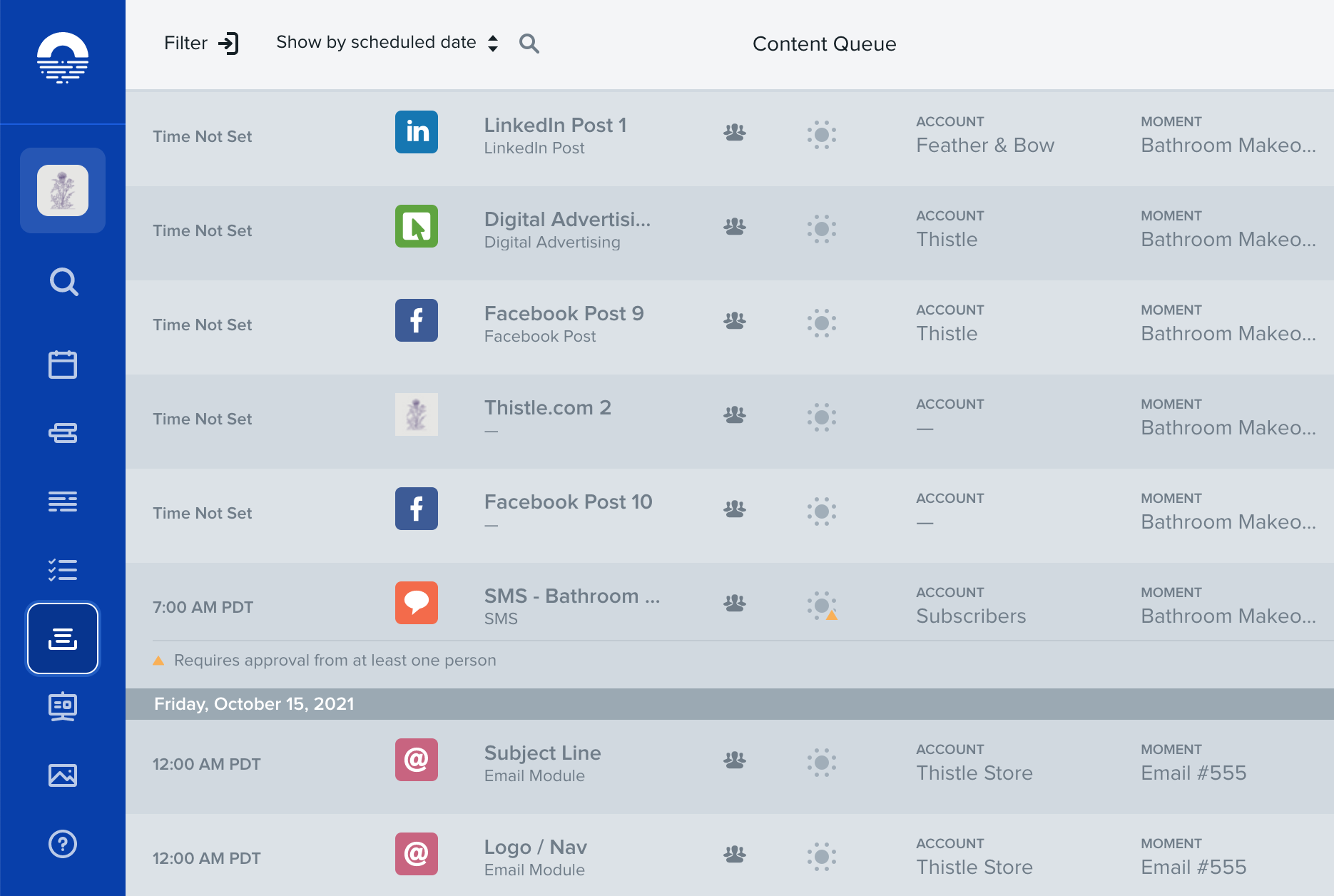 Presentations
View and manage all the presentation you have created, as well as those that have been shared with you.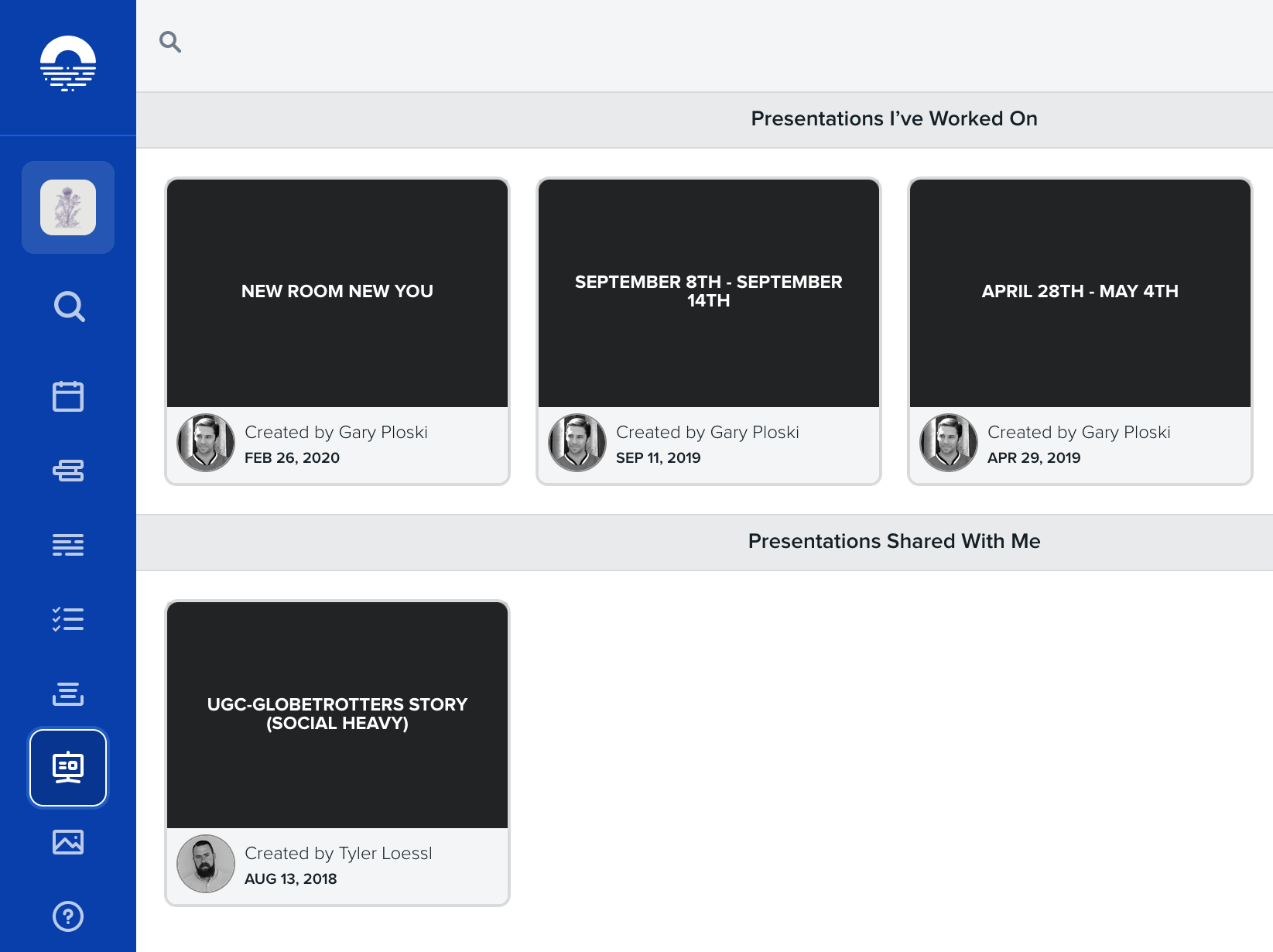 Asset Library
Looking for an asset? Browse and manage all workspace assets. Use filters, and keyword searches to find what you need.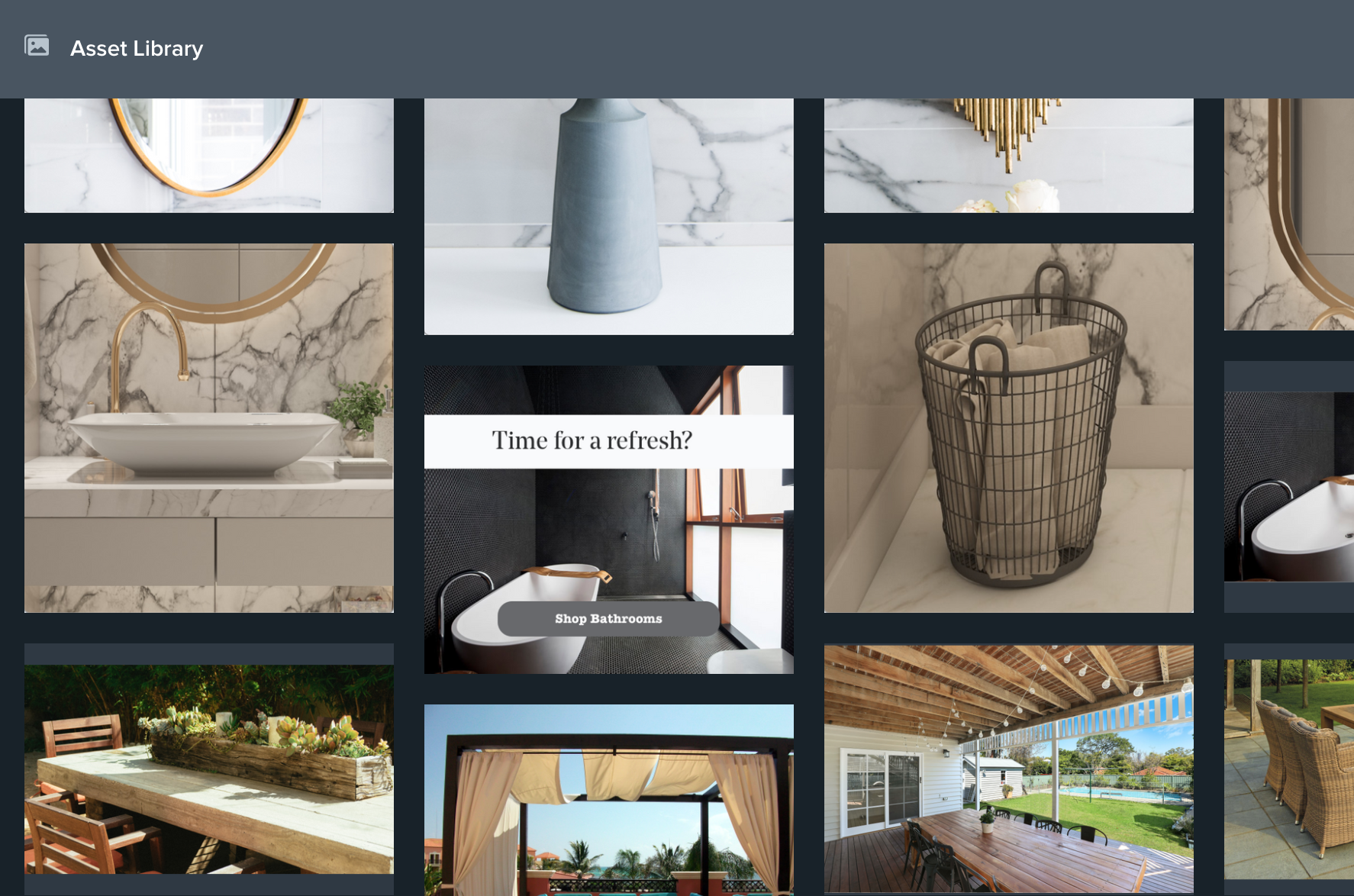 Help & Support
Access self-help materials, or reach out to our Support team. We're here and want to help!

Opal on Mobile
Opal on mobile lets you access all your stories, moments, and content at anytime. See down to the content level to view every piece of content planned for a given day, or zoom out to the story and moment levels to see all of your stories by month and moments by day, week, and month.
Manage approvals, provide feedback, and collaborate on content or download content and assets directly from your device or upload them to social platforms for publication.  
Note: Private moments and content are not visible and access cannot be requested on mobile. You will need to request access to private spaces via Opal on the web.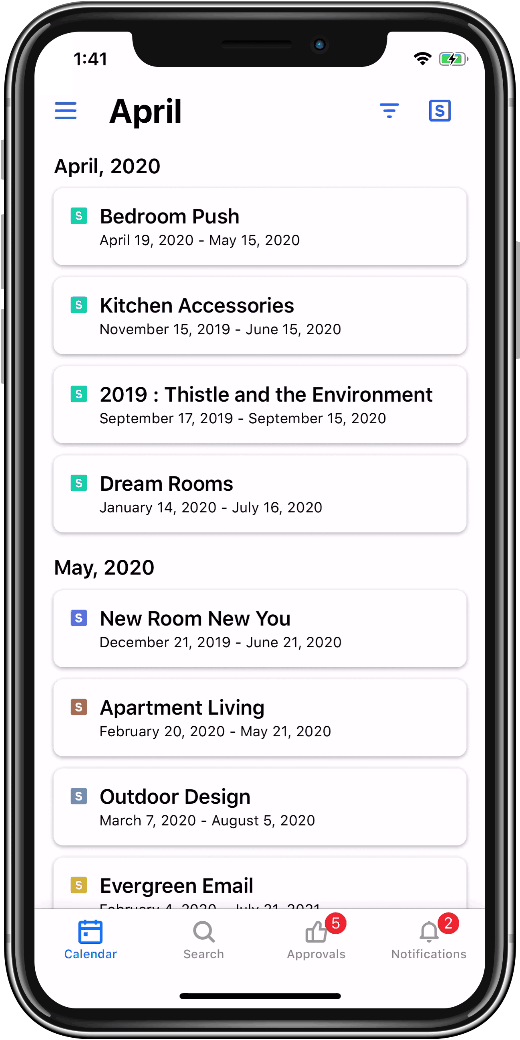 Previous | Next