Orchestrate & Visualize Your Website in Opal
Orchestrate & Visualize Your Website in Opal
Updated by Gary Ploski
We are excited to introduce several new capabilities that streamline the process of creating and orchestrating website content. These new platform updates enable website and e-commerce teams to better collaborate on the process of briefing, flighting and visualizing your website in Opal.
Website Channel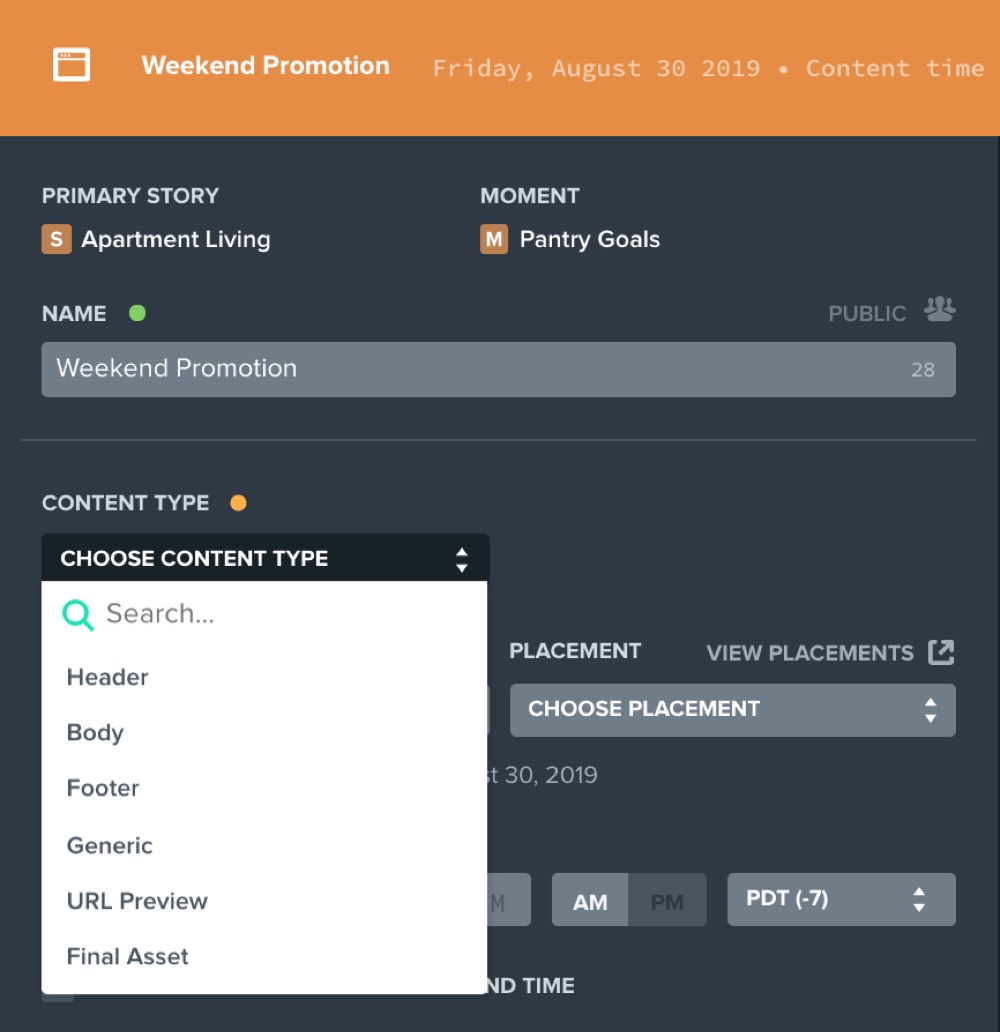 With our new Website channel, users can easily create a wireframe or visual brief of an entire webpage containing several different pieces of content and components. This visual layout helps marketers communicate to creative teams what assets need to be created and how they envision the finished website content coming together.
Create a visual brief of a webpage
Plan images, text and CTAs visually
Easily drag and drop to rearrange content or components
Change the layout to 'seamless' view to preview a webpage wireframe
Assign tasks, reorder content, or repurpose content for different audience segments
Learn more about the Website channel
Plan Website Content With Placements
Content Placements
In order for web teams to create a visual representation of a webpage in Opal, we have created the concept of placements. A placement is a space that your web content can occupy on a specific webpage. That placement may be any number of spaces such as the logo, navigation bar, hero, carousel, email signup, footer, etc.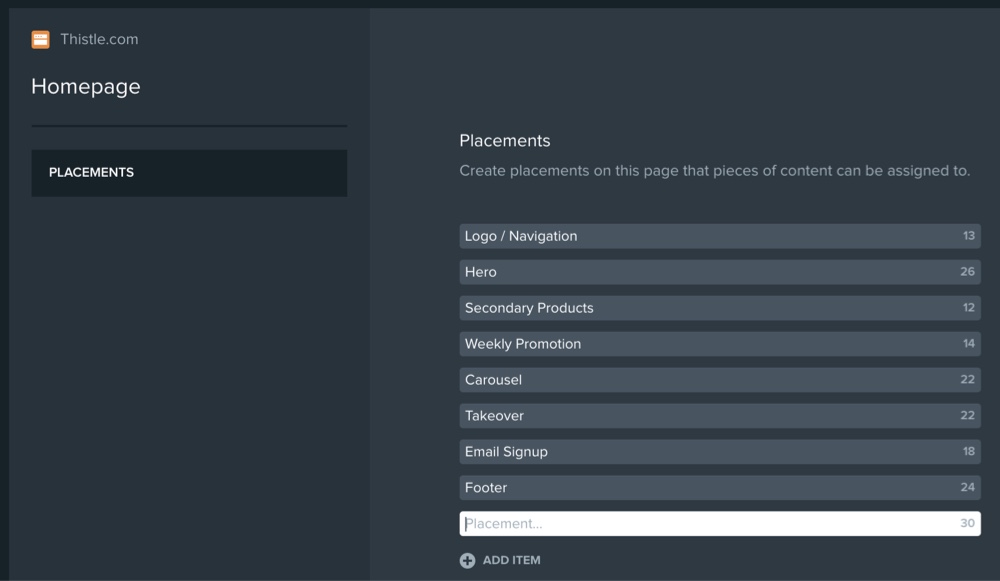 Once you have designated the placements for a webpage, content is then assigned to a placement in the Composer.
Placement Previewer
The new Placement Previewer brings together all of the webpage content, no matter what story or moment they are in, to visually display a representation of a selected webpage.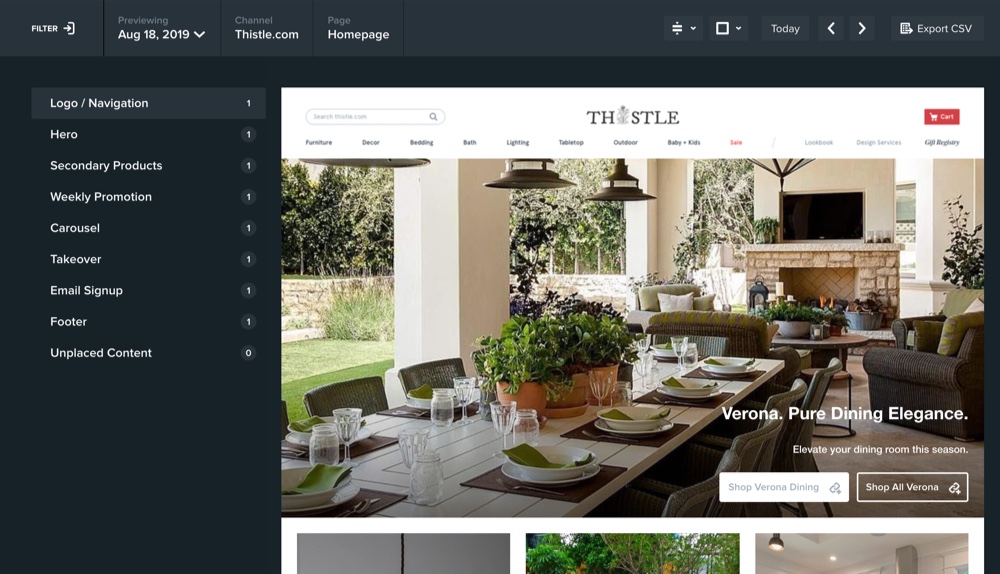 This enables web teams to see exactly what a webpage will look like on any given day. Use labels and filters to showcase what the personalized web experience will look like for different audience segments or personas.
Placement Timelines
A new capability of the Timelines view is to see the flighting of website content.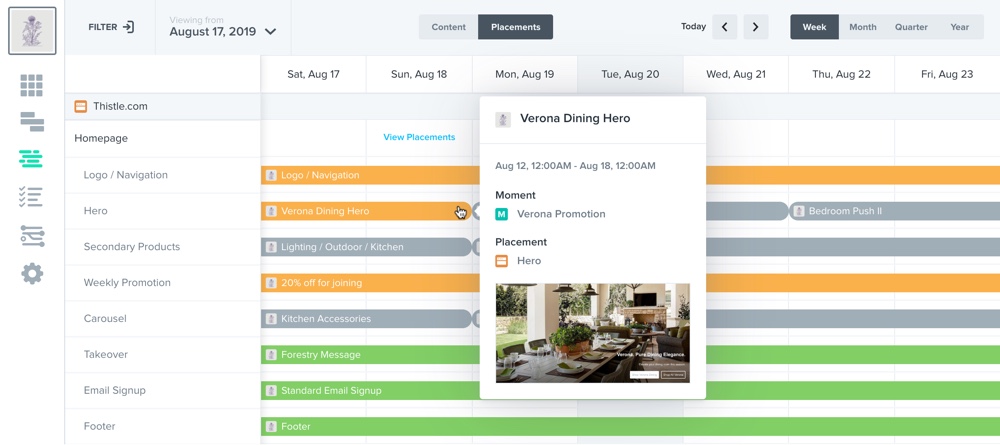 This new view makes it easy to plan and visualize the placement, timing and alignment of website content. Show how concurrent or consecutive messages align, bringing a campaign to life in context.
Learn more about Content Placements
Web Preview
With the new Web Preview channel, users can input public URLs to capture a screenshot of staging sites, user-generated content, or finished work.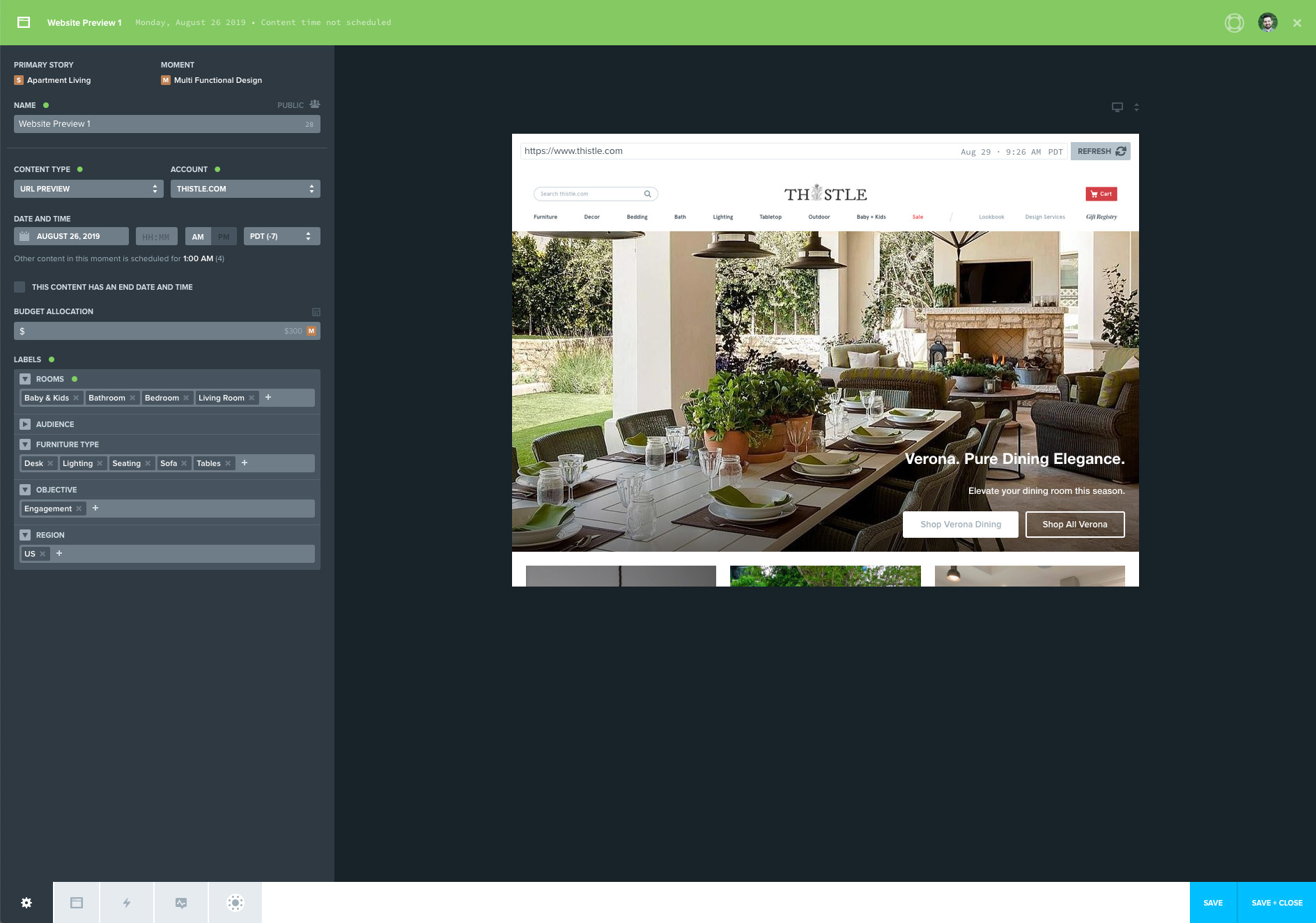 Generate a screenshot of your desired public URL
One-click to update your screenshot
Track changes to your work visually with "View Edits"
Bring UGC or other external content into Opal for approval
Collaborate around previews of web staging environments
Previous | Next