Updated by Gary Ploski
Content can evolve significantly throughout the creative process, and we've just launched two new features that give you a detailed look at those changes.
The first is longform change tracking, which gives you green and red highlights to show you exactly what changed from version to version. The second addition we made is content edit comparisons, which will log a new Chat & Activity entry every time you save a visual change to any of your content, allowing you to view those changes later on.
Content Edit Comparisons
We've added a new Chat & Activity feature that allows you to track changes for all of your content in Opal. To view content edits, simply browse your chat and activity feed for a content edit entry. Click "view edits" to view a snapshot of your content, illustrating what changed from one version to the next.
Simply scroll through your moment or content chat and activity feed to see a visual history of the changes that were made to any piece of content.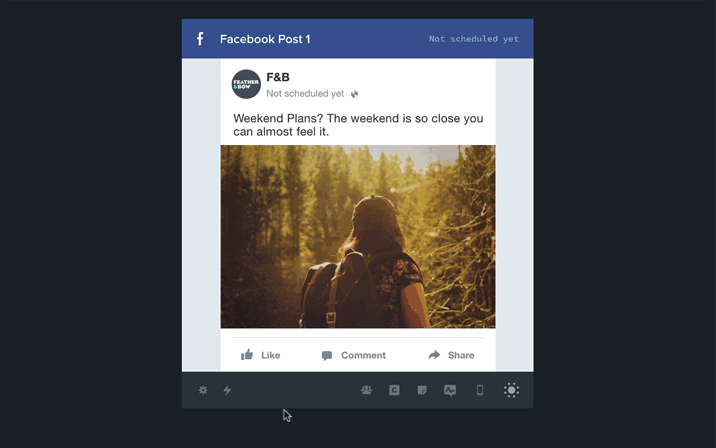 Longform Change Tracking
Along with content edit comparisons, we recently added versioning capabilities to Opal's longform editor. Each time you save your work in the longform editor, Opal will create a new version for that piece of content. This is useful in a variety of ways: 
• Never worry about losing your previous work

• Click through versions to see how that content came to life through each new version
• Copy and paste from older versions to re-implement something you liked from before

Although longform versions are useful on their own, we received feedback from our users that this feature would be even more valuable if you could see exactly what changed from version to version. You asked, we delivered!
Now when you open your longform versions (through the versions tab on the bottom bar) you'll see a drawer on the right-hand side of the page. By clicking through your version history with the drawer open, you'll be able to visualize any edits made to every version, automatically highlighting any changes. Green indicates content was added, and red indicates content was removed.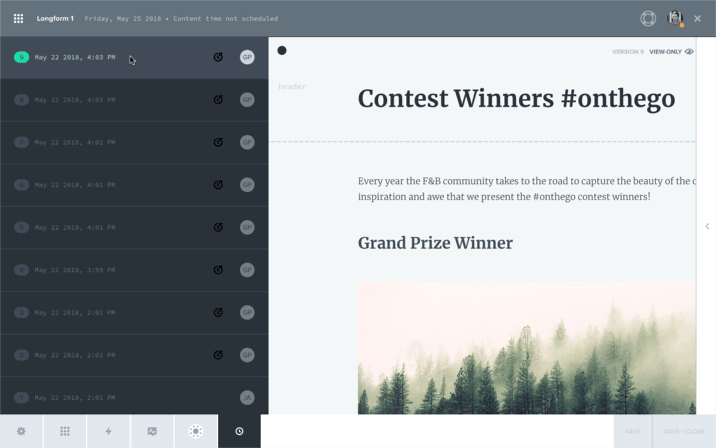 We hope these two new features make it even easier to build and track the evolution of your content in Opal. As always, we'd love to hear your feedback.
Previous | Next