Updated by Gary Ploski
Collaboration is a key component to working smarter, together. It helps give momentum to the work you do and keeps everyone aligned. Opal offers several features to allow you to collaborate effortlessly around your work.
Chat and Activity
A key place to collaborate and see the latest activity on a moment or piece of content is in Chat & Activity.
Chat and Activity is available within every moment, asset, and piece of content.
Each Chat and Activity feed is fully contained within the space it occupies. In other words, a conversation about a piece of content will not appear in any other feed within a moment, any other piece of content, or asset. 
You can view both chat and activity at once, or use the dropdown to see only chat or activity.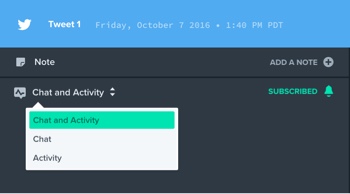 Alternatively, if you'd rather a distraction-free space, you can simply click the collapse arrow located at the top right-hand corner.

@Mentions and Replies
To ensure messages in chat are seen by the right people, use @mentions.
Simply type the @ symbol followed by the beginning of the person's first or last name. When their name appears, select it. Their name will be highlighted, and they will receive a notification and email after you submit your comment.
Replies will appear immediately when posted in Opal, via Opal on mobile or via email.
Note: When @mention is not used, notifications are delayed five (5) minutes
Reply via Email
When replying via email, your email must match the reply-to address. Please note that pending the delivery transport time, the reply should appear immediately in Opal. If a reply via email does not appear within a few minutes, please contact our support team.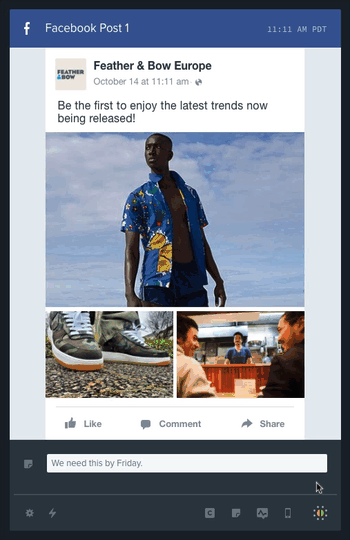 Note: If a user's name doesn't appear when @mentioned, the individual does not have access to the workspace. Contact your Opal Admin if you experience this issue.
Chat on Mobile
Chats can be accessed via the notifications tab, a moment, or piece of content.
Start a new chat by tapping on the chat icon. Continue a conversation once inside the chat view and @mention other team members to notify them.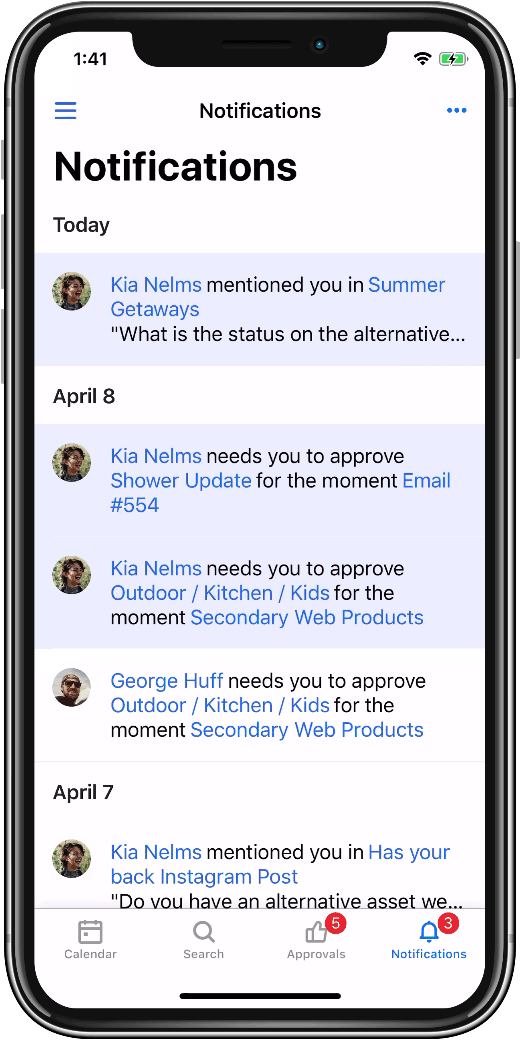 Note: Assets cannot be attached to a chat on mobile. To upload an asset, use the chat capability on the web.
Content Edit Comparisons
Track and review the edited history of content in Chat & Activity. Each time a piece of content is saved, a new version will be noted as activity.
To view the change that was made to the content, click the activity notification to compare a snapshot of the old or new content.
Navigate to a piece of content
Click Chat & Activity
Find the desired edit
Click View Edits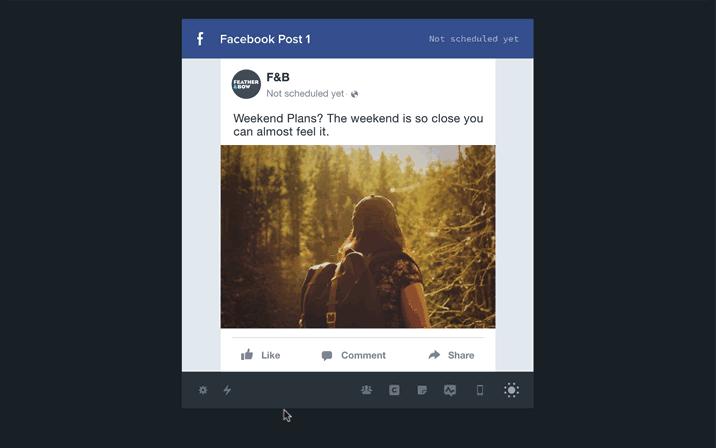 Annotations
Leave comments directly on a piece of content, including the copy and asset. Keep your colleagues in the loop by @mentioning them. You'll also have a history of all previous annotations in Chat & Activity.
Create Annotation
Navigate to a piece of content
Click Annotate
Click the desired area of the copy or asset
Type your feedback, including @mentions
Click Submit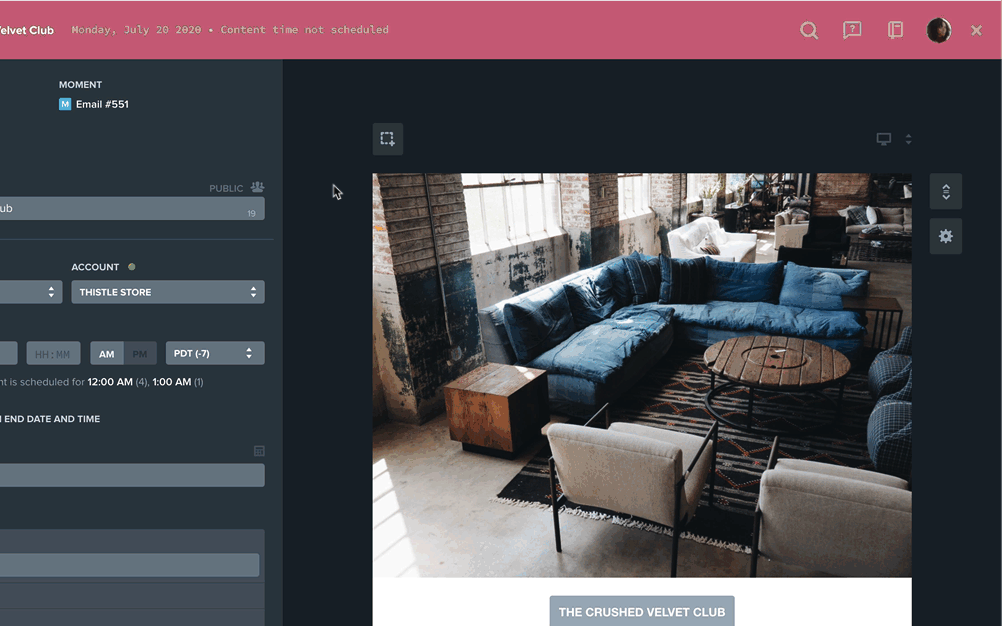 Note: The number of annotations on a piece of content will appear on the Annotations button. There is no limit to the number of annotations you can leave on a piece of content.
View Annotation History
Navigate to a piece of content
Click Chat & Activity
Find the desired edit
Click View Annotation
Tip: While viewing an older edit, go to the most recent edit by clicking "View Latest".
Previous | Next