Updated by Erynn Baird
The Viewer role has access to many key features that will keep you aligned on all content and the process that brings content to life.
Access
You have access to Opal where and when you need.
Navigation & Capabilities
Find what you need, where you need it by getting around Opal using any of the following:
Personal Panel - See all your notifications in one place.
Calendar - Browse the calendar by day, week, and month.
Stories - Keep tabs on what campaigns are planned now, in the past, and future.
Timelines - Easily look at the flighting of your moments and content.
Filters - All filter options can be used to refine your view.
Search - Find and access stories, moments, content, assets, and people.
Moment Cards - Moments with approved content are viewable within each story and the calendar.
Content - See all content that supports the current initiative.
Chat & Activity - View chat, activity, and edit history of each piece of content via a moment or content card.
Presentations - View any presentation that has been shared with you.
Workspaces - If you're in more than one workspace, you can switch back and forth at anytime.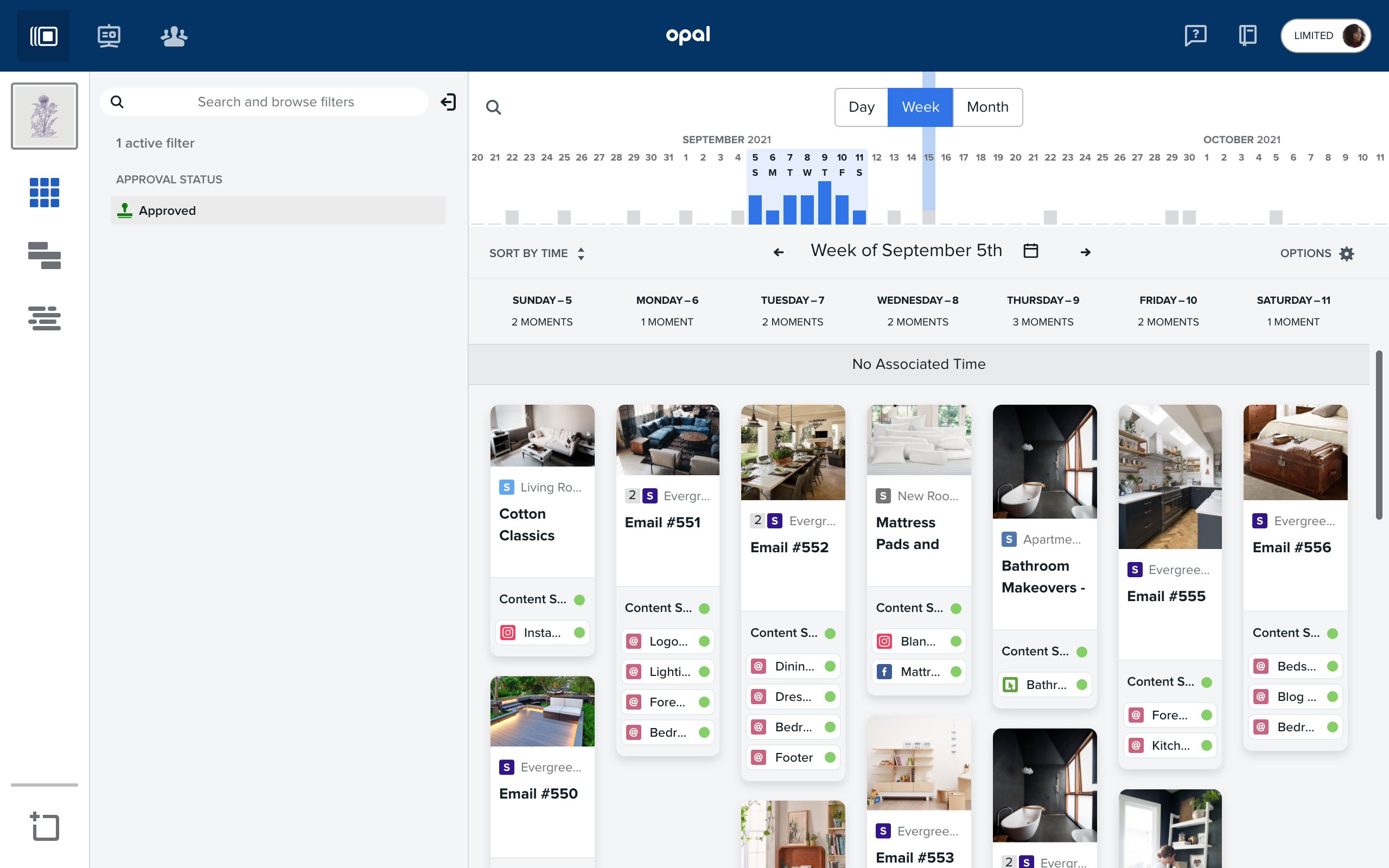 Previous | Next