Updated by Gary Ploski
View a moment's content in a number of ways to better visualize, arrange, and seamlessly blend multiple pieces as components to larger, more complex projects.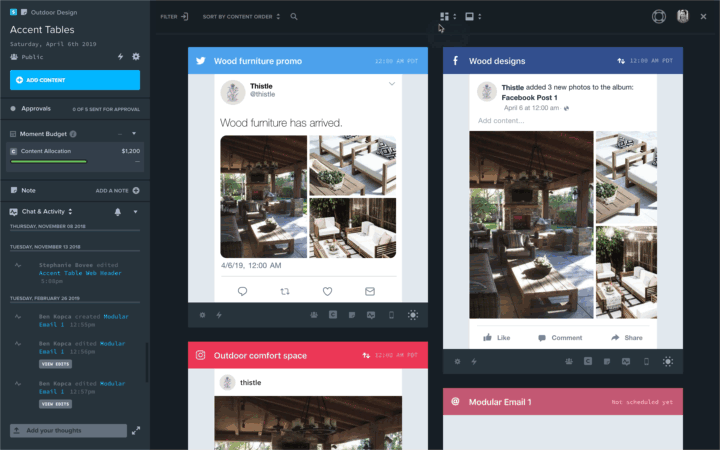 Content Arrangement and Sorting
Upon opening a moment each user will load the content cards to match their own moment view display and sort preferences.
Change these preferences via the "Sort By..." dropdown menu in the top-left corner next to the filter tray and choosing one of the three display types in the top-center above the content.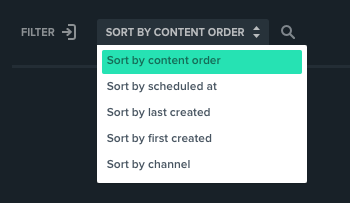 Toggling the Seamless layout within a moment containing email content allows you to seamlessly stitch together the modules making it appear as though it has been built in an email platform. This takes each piece of content and renders it within the context of the complete email.
The Seamless layout will hide the extra card features such as content actions, content name, and the channel icon while also aligning each piece of content to create one complete version content rendering. This Seamless view can also be used to create threads or feeds for social media content or added context to other content.
Note: The Seamless layout option can only be selected while sorting the moment by content order.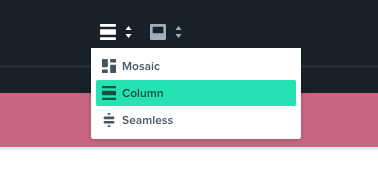 Changing the Content Order
You can set the order in which each piece of content is displayed in a moment. Whenever other users view the same moment and change their view to "Sort by Content Order" they'll see the same position previously set by other users and re-arrange the content order themselves.
Open a moment.
Toggle "Sort By..." to "Sort by Content Order" located in the top-left corner.
Drag-and-drop content cards to a new position.

Note: Content can be reordered when Mosaic, Column, or Seamless are selected.
Content Only Display
You can chose to show only the content itself and hide the Content Card components from view. This is used in the Seamless content arrangement, and can give teams the ability to focus attention on the content itself.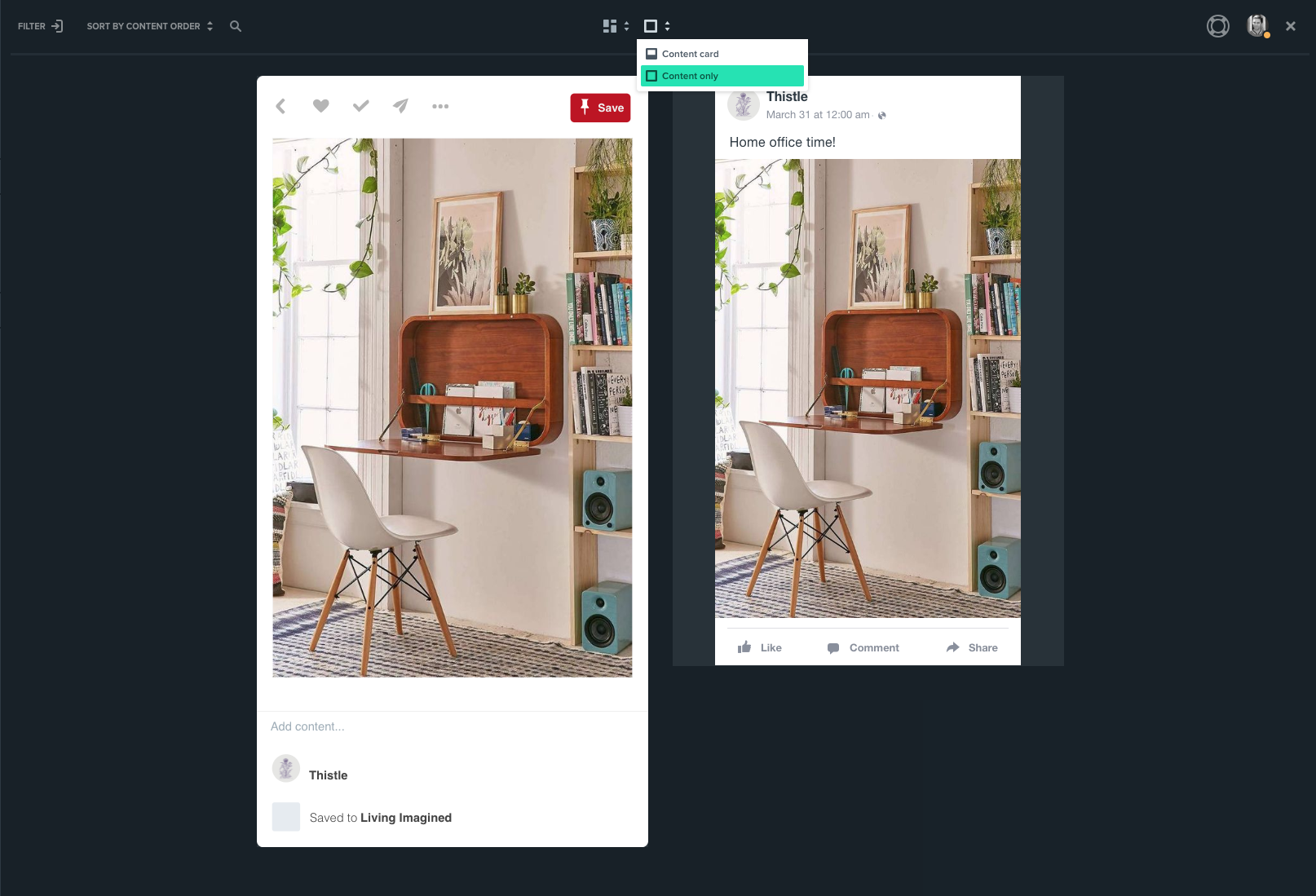 Mobile
The moment detail view gives a snapshot preview of a moment's details as well as all content in that moment.
You can access the moment detail view by navigating to the content details view and tapping on the moment name. Once inside the moment detail view, you can see:
The moment date
The primary story
All the content inside the moment
The labels associated with the moment
Access the content inside a moment by tapping on a content card to navigate to the content detail view.
Note: This view does not allow editing of moment attributes.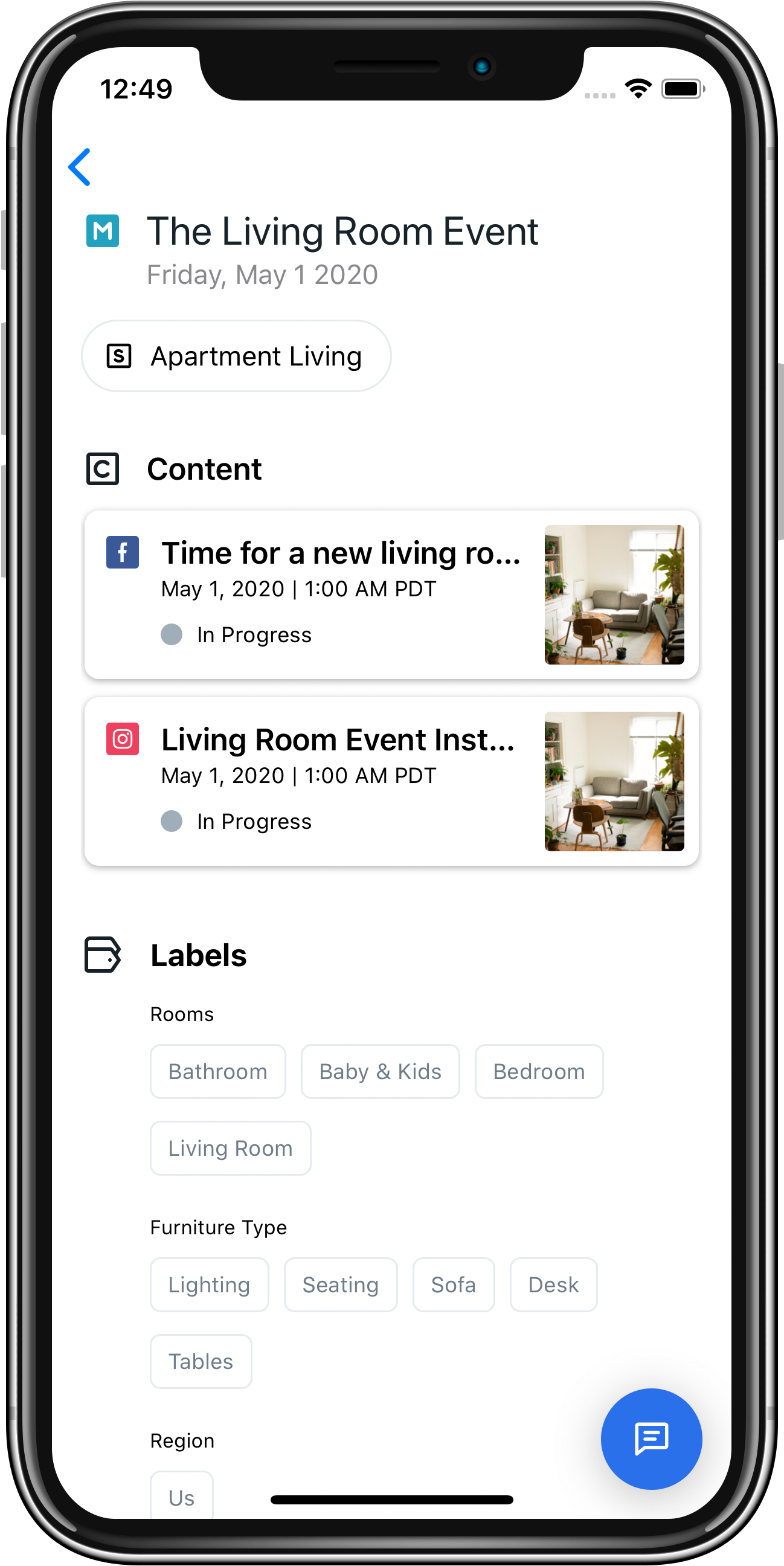 Previous | Next