Updated by Gary Ploski
Optimize the timing and impact of your in-market messaging by managing and visualizing the flighting of Opal moments.
When you're trying to juggle multiple campaigns and content across channels, knowing whether you have the right level of in-market messaging can be tough.
Are you flooding your audiences with more content than they can handle, potentially damaging your brand and wasting campaign spend in the process? Are you leaving gaps of missed opportunity between your campaigns? It's hard to be sure when you can't easily manage the flighting of your campaigns at a high level.
Opal now makes this challenge easier by allowing you to manage the flighting of your moments. Simply pick your moments' end dates, visualize their duration on the Timelines and Week views, and make changes to dates or other key attributes from those views as needed.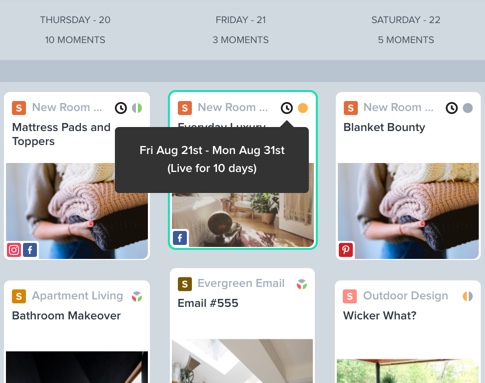 Setting Moment End Dates
You can set and edit your moment dates throughout Opal, including in the moment editor, Timelines and Moment views. Within the moment editor, you also have the ability to default content end dates to match the moment end date you choose.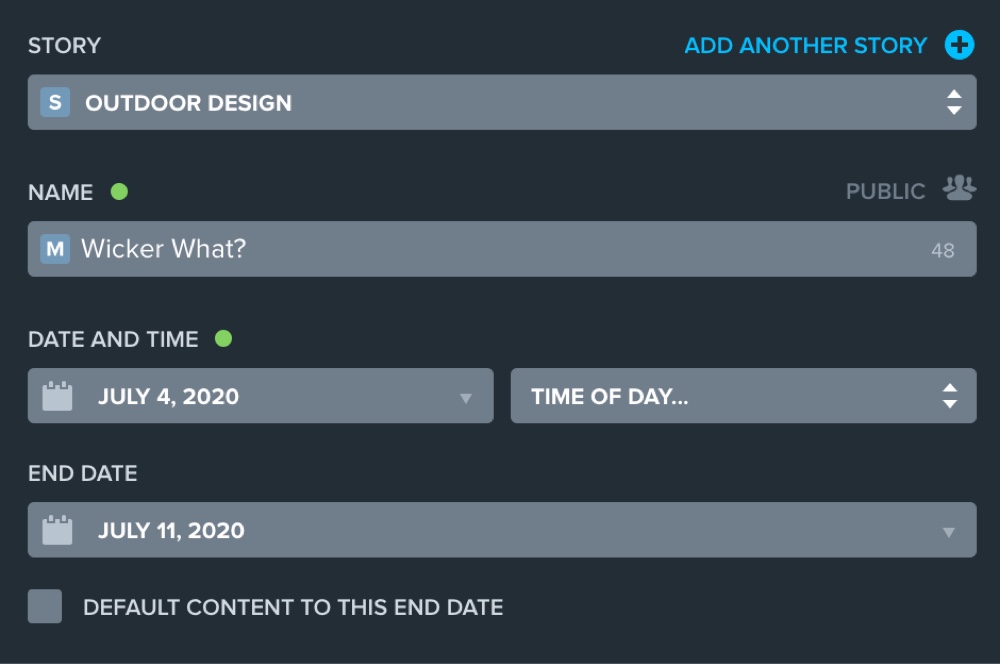 Flighting in Timelines View
Within Timelines view, you can see and manage the flighting of your moments. By reviewing their timing and content mix, you can ensure you have the right level and type of messaging in market. You can also efficiently manage any needed changes to your moments, updating their dates, names and other details right from the same view.

Flighting in Week View
You can also easily track flighting from Week view. Moments that you have selected an end date for (beyond the one-day default) will be indicated by a small clock icon. If you'd like to see only those moments in flight during a certain date range, you can click 'Filter' to view only moments live during that range.

More Ways to Track Moment Flighting in Opal
The flighting of your moments will also be represented in other places throughout Opal. The date ranges for your moments will automatically be included in Opal Presentations and content CSV exports so you can easily share flighting with colleagues outside of Opal. In addition, you can maintain visibility into any updates to flighting from within Chat & Activity, where moment date changes are always recorded. Finally, you can view moment end dates from anywhere with Opal on mobile.
Previous | Next