Your Marketing Calendar, Now on Mobile
Your Marketing Calendar, Now on Mobile
Updated by Gary Ploski
Stay in sync with your team and collaborate from anywhere with the new Opal on mobile! With the new calendar view, you can see everything your team is doing — all of your stories, moments and content — no matter where you are.
To celebrate the full Opal StoryFirst™ framework going mobile, we've rebranded the experience, updating its look and changing the name from Dispatch to simply Opal. View, approve, share and download content, better than ever, seamlessly from your iPhone or iPad.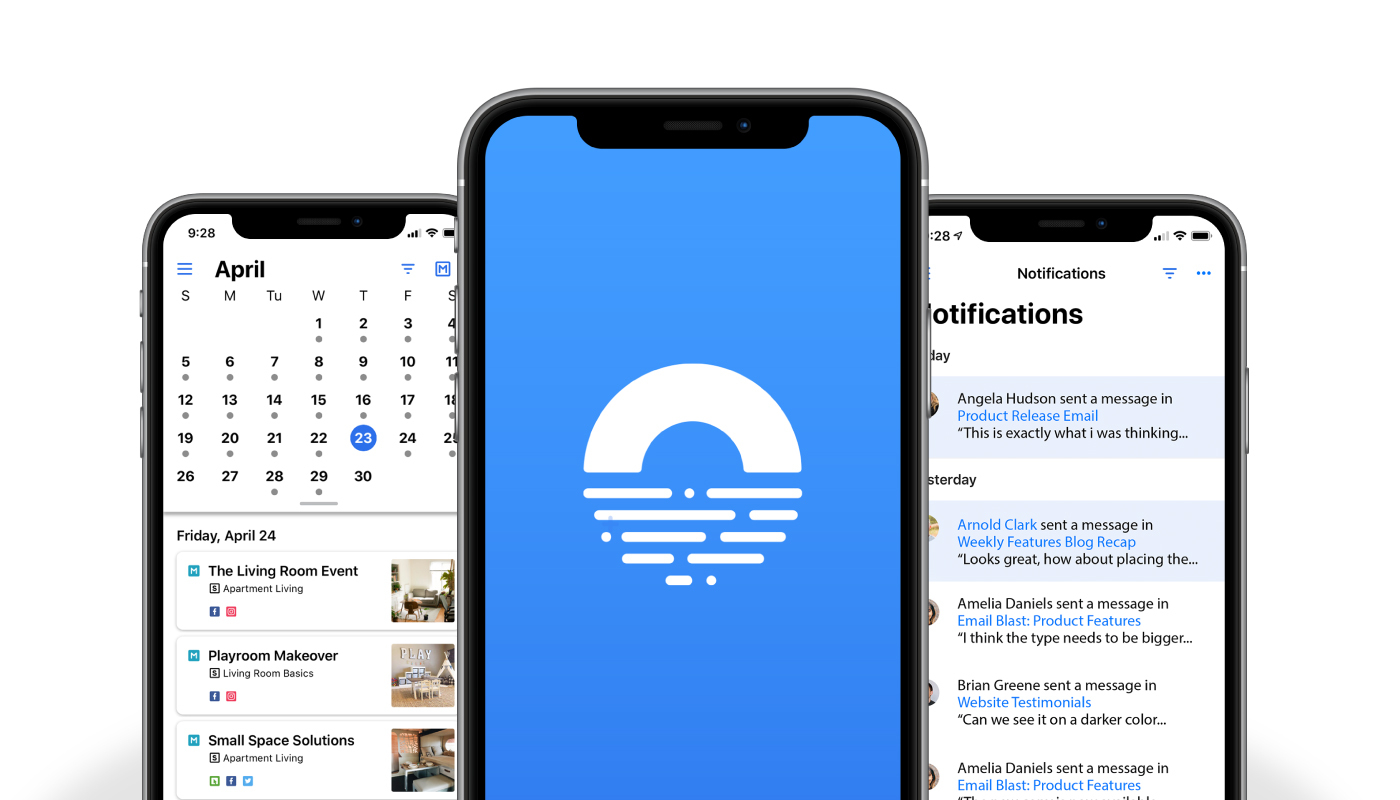 Access All of Your Stories, Moments and Content Anytime
Need to check in on a campaign that's kicking off or view a specific piece of content? With the new calendar view, you can see all of your marketing activity at every altitude.
As always, you can view every piece of content planned for a given day. Now, with the new calendar view, you can zoom out and navigate all of your content by week or month. You can also now see higher up at the moment and story levels. See all of your stories by month and moments by day, week and month. With Opal, you now have complete visibility into your marketing campaigns, no matter where you're working from.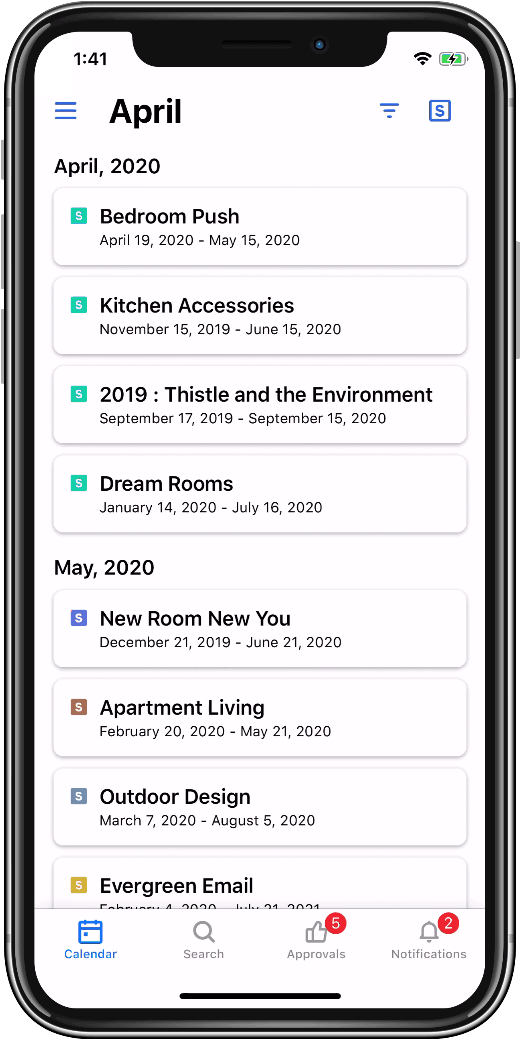 New to our mobile experience? Here's what else you've been missing.
Manage Approvals and Give Feedback
Have content waiting on your review? Go to the Approvals queue to give your team the green light on what's ready for market or feedback on what's needed to finish the job.
Chat and Collaborate from Anywhere
Need to answer a question or give input so your team can move forward? Chat about a specific piece of content or an entire moment, with the full context of the work available right there. Receive notifications when you're @mentioned, get a response, or need to approve content.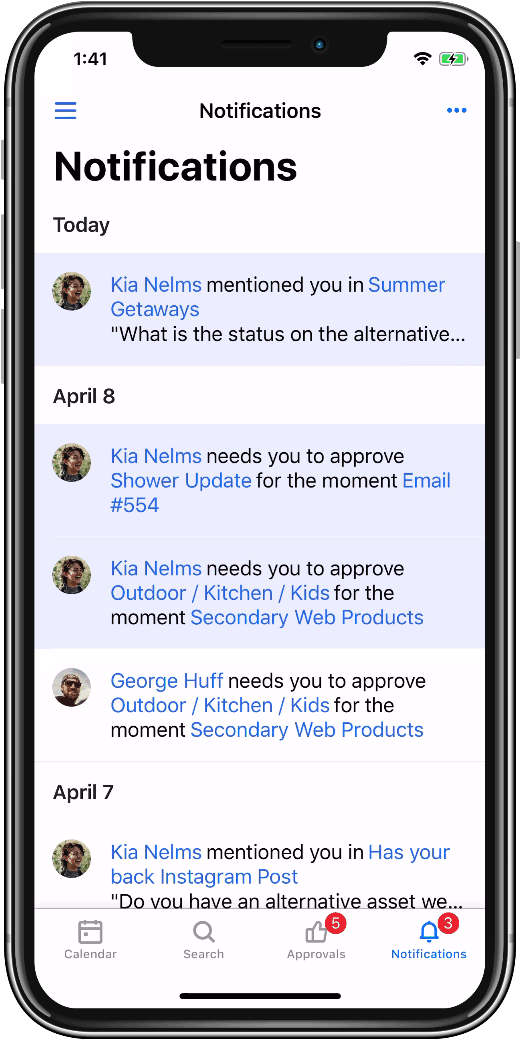 Deliver Your Content Where It Needs to Go
Ready to share your approved content? With Opal on mobile, it's easy to send it where it needs to go. Download and share content and assets directly from your device or upload them to social platforms for publication.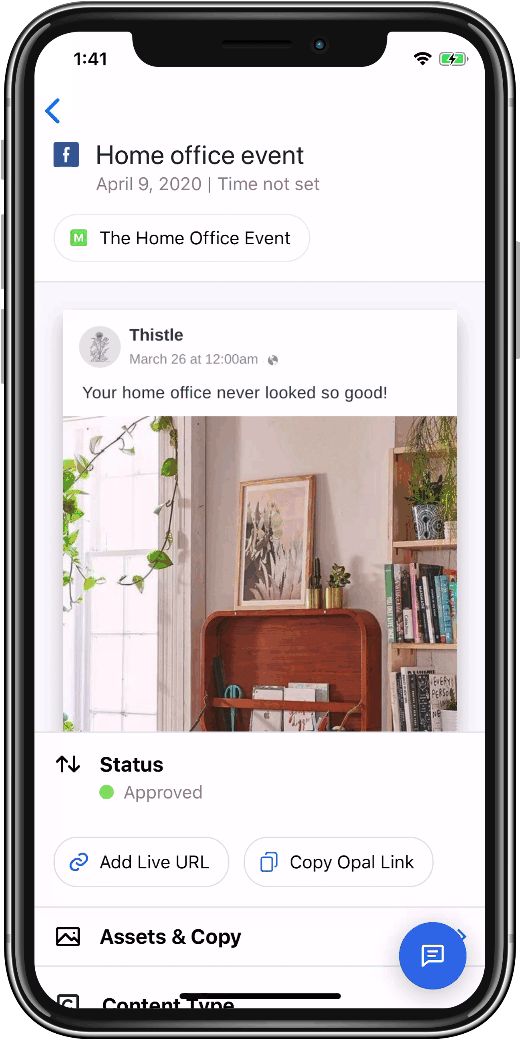 Find Things Fast
Know exactly what you're looking for? Get right to it with Search by looking up stories, moments and content by name.
Ready to see the new experience?
Looking for Opal on Android? It's in the works! 

Previous | Next